Top 4 Shopify Developer Skills: The Skills Should Shopify Developer Master
14 Jan 2015
"Besides choosing the appropriate platform, online merchants also need to look for hiring the right Shopify developers for working on their valued project. Before hiring, there are some qualities that should be checked to be present in the Shopify developer. Some of these qualities include good understanding of the Shopify development basics, problem solving approach, clear communication etc."
Creating a personalized online store in the desired manner is something every e-commerce business owners aspires for. However, due to lack of technical proficiency and knowledge of the right e-commerce platform, many businesses end up getting a not-so-impressive store that brings all their dreams to a dark zone.
If you wish to make the most of your e-commerce business, you need to choose the appropriate platform wisely besides looking for hiring the right developers to work on your project. It may seem to be a sort of marathon task in the first place. However, as you start spending more time analyzing things, you will come to know about the suitable e-commerce platforms and the corresponding developers.
So, Which is the Ideal E-commerce Platform for your Business?
Its not that tricky as it seems; the answer this question. Among the different options available in the market these days, Shopify fetches the limelight owing to the wide set of pros that it brings to the table. Merchants across the globe rely on Shopify when it comes to having an online store with maximum useful features and minimal clutter. With Shopify, you get precise control over your store's design & functionality besides state-of-the-art security that ensures better reliability to buyers.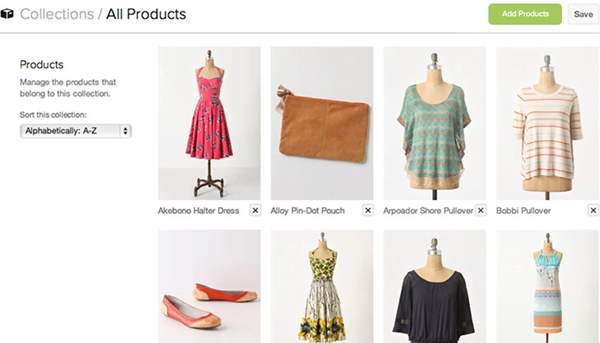 In the above figure is shown a Shopify store backend for woman apparels & related products; you can notice how systematic & easy it is to add a product to the store. Shopify ensures that you get a fully hosted shopping cart that accepts global currencies and ensures an overwhelming shopping experience to buyers. So, with all these features worthy of booming your online business, you definitely need the help of expert Shopify e-commerce developers who can create your store just in the way you desire.
What Qualities to Look for in a Shopify Developer?
In-depth Domain Knowledge:
It is the foremost criteria for selecting a Shopify developer. Without proper understanding of the basics of Shopify development, a developer can never initiate the project with the efforts required.
Specialization in Different Streams:
It should be more of specialization in different services related to Shopify development that should highlight the brilliance of a developer. Whether its about Shopify cart development, integration of third party apps or some other related task, the developer must be able to do that at ease.
Effective Problem Solving Approach:
Getting stuck with a minor problem during store development may delay your project duration. So, its a must for the Shopify developer to have the skills to solve all minor-to-major problems arising during development.
Communicate Information Clearly:
The Shopify developer must be able to convey the updated information about your project clearly & precisely, so that you know how quickly it will be completed and how soon you can start expecting good results from your ready-to-go Shopify store.
Connect with us for best ecommerce web development services.
Tags: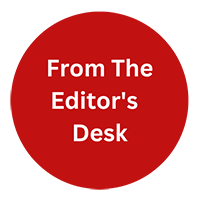 "From the Editor's Desk" is not just about the content. Our content writers will be sharing their thoughts on industry trends, new technologies, and emerging topics that are relevant to our readers. We believe that it's important to stay up-to-date with the latest news and trends, and We excited to share my thoughts and insights with you.