5 Excellent Benefits of Google Android O
04 Apr 2017
"Android O supports various new Java Language APIs and therefore Android Runtime has become quite faster & reliable. The vast majority of Android app developments are subtle with a point of enhancing overall output and functionality."
Google has recently released the latest version of mobile OS, Android. This is a major jump for Android App Development world. As a business owner, if you are looking forward to create & deploy the most exclusive mobile app for your business, you must aware the latest features and future benefits of this latest android app development platform.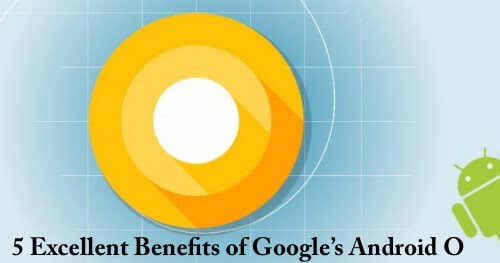 Key notable benefits of Android O
Powerful Notifications: With the extraordinary features of Android O, you can make a user adaptable channel for every single sort of notification you anticipate to show. This new brilliant feature will allow the developers to push group notifications from applications into groups and user will have great ability to deal with those notifications based on those channels without any hassle.
Picture-in-Picture (PIP) Mode: Android O offers Picture-in-Picture feature which is already enjoyed by users in Android TV. With the help of this extraordinary feature, Android users will get the amazing ability to enjoy the YouTube video as well surfing the internet in a different window simultaneously. This latest version of Android is not just limited to Picture-in-Picture mode. It will also support application overlay window & multi-display facility.
Matchless Wi-Fi Features: This platform utilizes the potential of Wi-Fi in order to offer a host of new connectivity benefits like Neighborhood Aware Networking (NAN). It supports easy to connect options for applications and devices to communicate with each other even in the absences of internet access point.
Color Management: In the exceedingly fragmented universe of Android, developers would enjoy the complete benefit of devices with wide range of the colour display. To show, wide extent images, applications should be enabled a flag in their manifest and load multiple bitmaps with an implanted wide colour code profile.
Background limits
With the launch of every new OS, the primary concern of developer is to improve the battery power. Android O would be able to limit on what an application can do in the background. This is really one of the finest features in Android O.
It is always good to move your business with the help of most exclusive solution. The latest version, Android O comes with some extraordinary features that are really awesome in order to develop next generation mobile apps. Hire a reputed Android Application Development Company India like SynapseIndia to develop state-of-the-art solutions and generate more ROI from your business.
Tags: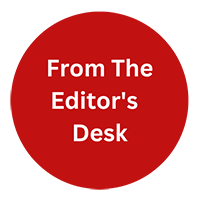 "From the Editor's Desk" is not just about the content. Our content writers will be sharing their thoughts on industry trends, new technologies, and emerging topics that are relevant to our readers. We believe that it's important to stay up-to-date with the latest news and trends, and We excited to share my thoughts and insights with you.