6 Signs That You Should Think About Magento 2 Migration Now
18 Oct 2021
"Are you looking for Magento development company for the same? Let's know signs that make you think about Magento 2 migration."
Magento 2 migration can seem like an intimidating process, but the rewards of completing the transition make it well worth it. Magento has taken an important step to modernize its platform in version 2.0. The key to maximizing potential benefits is identifying when is the right time to transition to the new version. Completing a Magento 2.0 update can unlock new value on your eCommerce website. Today, in this article, we will reveal six signs that it is time to make the Magento 2.0 migration a reality.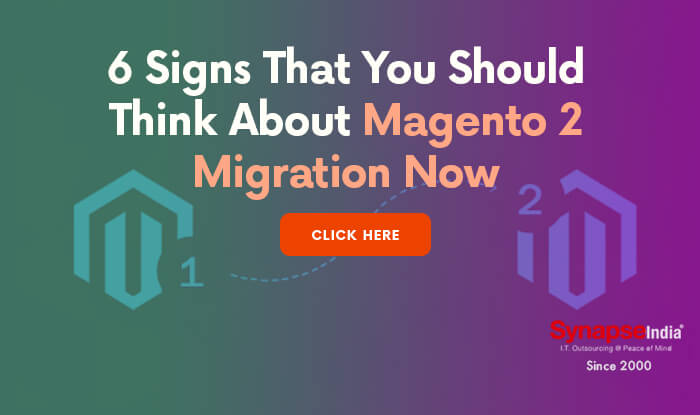 Sings That You Should be Thinking of Magento 2.0 Migration
Here, we will discuss the 6 traces that will make you understand why you need to think about Magento 2.0 migration.
1. Planning for Proprietary Extensions
Taking advantage of extensions to create specific functionalities on a website is a long tradition within the Magento ecosystem, and companies have many options for pre-designed extensions that add to what the platform can accomplish. However, organizations that create or leverage custom extensions can gain an advantage through specific solutions that meet the specific needs of the business or customer. Magento 2.0 creates a stronger development environment for organizations working on Magento development projects.
A report on Medium details a developer's experience building Magento 2.0 extensions, explaining that the platform features a much more modern and robust feature set compared to Magento 1. It may take some time to acclimate to the new settings, but once organizations do it, they will be left with a more powerful and intuitive setup that will allow them to create better extensions and put those solutions into production easier.
Whether you want to create your extensions or partner with an external Magento development expert, organizations that have plans for exclusive extensions might need to do the change to Magento 2.0 to exploit better development tools.
Instructions to Apply for Extensions in Magento 2 Environment
The Magento core has a large variety of extensions available on the Magento Marketplace that add new features and functionalities for marketing, payment, customer service, payment solutions, shipping, etc.
Extensions running on the Magento 1 store cannot be copied during migration; they just won't work. You should supplant every one of the current expansions with the ones that have comparative provisions, however for Magento 2.
Luckily, the majority of the Magento 1 extensions have been worked for Magento 2, so it is very simple to relocate settings and information. Likewise, numerous merchants would now be able to exploit the principal elements of Magento 2 that could be included in Magento 1 just through the custom turn of events or reconciliation of Magento 1 extensions.
2. Official Support Deadline
In 2018, Magento stopped its official support. But, all Magento development companies provided support, but not from Magento officials. If you continue with Magento 1, the security updates will no longer be available. Getting web developers or eCommerce development companies to do it would be an expensive affair and of course not futuristic.

3. Marketing Content is Like Pulling Teeth
According to Magento experts, versions before 1.8E and 1.13E are considered approved. Although, Magento is not going to finish with the other versions. But dealing with outdated versions would lead to more and more efforts in marketing campaigns, as the current version is not the latest. If your marketing cost increases too much, then you should start considering Magento 2.


4. Traffic on Website is Up, But Speed is Down
As stated, if today's eCommerce store is teetering between performance and speed issues, forget about customization and optimization. Repairing a time bomb would be a time-consuming and costly process. Find a Magento 2 migration partner and build a super functional eCommerce store as soon as possible.
5. Stay Ahead of your Competition
Magento is much better than Magneto 2. This is an undoubted fact. If you can plan for the extra budget, it's a life-saving boat in the storm of competition. Customers are always rushing to things that provide a seamless, personalized experience. If your competitors have started opting for Magento 2 or are already profiting from it, then it's the time!
6. The eCommerce Platform is Starting to Show its Constraints
Numerous organizations at last run into stage dividers as their site grows and changes after some time. Sometimes platform limitations prevent them from scaling, redesigning, or adding new features easily. In other cases, their business can change to such an extent that the way they have configured their variant of the platform becomes problematic. In any of these cases, dealing with the wrong web configuration causes more problems than it solves.
If, of course, it is time to upgrade the platform, it may also be a good opportunity to take advantage of Magento 2. New versions of the platform can seem overwhelming as the transition may require new skills and competencies than those used in previous iterations. The right associations can help eliminate some of this concern.
Magento 2 Migration is not as easy as Drag and Drop
Magento 2 migration is the urgent stage in the transfer cycle. You must have enough technical knowledge and extensive experience to react quickly in the event of a loss of database assets, specifically customer and product data. Also, your blog content, meta titles, and customer orders need to be transported inseparably.
However, you cannot just copy the data from Magento 1 and paste it into Magento 2. The Magento 2 platform must be ready to transfer your custom data. Then, at that point, a blend of custom migration scripts, the authority Magento data migration tool, and the time manual migration are applied to move your settings and mass information.
Final Thoughts
At SynapseIndia, we have a solid relationship with Magento, and we have a group of design and development specialists. Our experts can facilitate the migration to Magento 2, and our extensive experience working with the platform means that we have seen a wide range of real-world challenges through migration. So, what are you waiting for? Contact us immediately for Magento 2.0 migration and a free 30 min consultation!
Tags: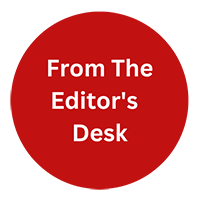 "From the Editor's Desk" is not just about the content. Our content writers will be sharing their thoughts on industry trends, new technologies, and emerging topics that are relevant to our readers. We believe that it's important to stay up-to-date with the latest news and trends, and We excited to share my thoughts and insights with you.