7 Questions to Ask Before Hiring a PrestaShop Developer
19 Dec 2014
"Hiring a PrestaShop developer for creating your e-commerce store is the right decision you have taken. Now, to ensure that you don not hire wrong developers for your project, you need to ask the developers a few questions to judge their suitability for your project. Before hiring, ensure to ask the developer questions about their experience, contract terms, delivery commitments, mode of communication etc."
Prestashop is one of the most popular e-commerce platforms that has been the preferred choice of several merchants looking for enhancing sales through their online store. The open source e-commerce platform has captured a good market share as is visible from the statistics given below.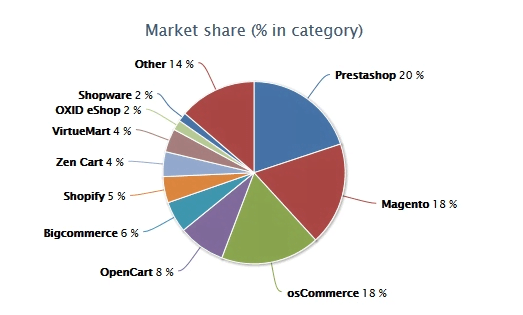 If you want a fully featured Prestashop store, you need to hire a Prestashop developer. But, prior to hiring, ensure to ask following 7 questions to the developer-
What Experience you Have in Building Prestashop Stores ?
Ask the developer about his experience in the domain. One of the best ways is to go through the Prestashop online stores the developer has built so far. Closely examine the design & features of the examples they put forward to you. Ensure that whatever the developer explains you is not stuffed with tech jargons.
What would Be the Contract Terms?
Be very clear about the contract terms right from the very beginning. Its safer to have a written contract rather than talking over the terms verbally. Clarify the payment terms as some developers want hourly payment while some work for a fixed price for a project. Also ask the developer about any additional fees, if any.
What are your Delivery Commitments?
Ask the developer if he would be competent enough to deliver the project as per the time frame mentioned in the schedule. You would never like to have your project delayed because of unwanted reasons. Its also better to ask the developer if he is handling any other projects as well; as it would give you an idea about how occupied he would be in the coming days.
What Mode of Communication you Follow?
Regular reporting is crucial to keep you updated about your project status. Ask the developer if he provides regular reporting for the handled projects. Also inquire the communication modes that would be used for the purpose. Decide initially whether the conversation would happen through Google Hangout, Skype or some other tool. A project management tool would also be fair enough to be used for keeping all communication organized.
What Special Features you Can Add?
Asking a few technical questions would also come out to be quite handy. Inquire whether the developer would be using an existing theme or will be building a new theme. Also ask him if he will build any of the features from scratch.
Will I Have a Mobile-friendly Store?
Having a mobile friendly online stores ensure that you are reaching all the customers using mobile phones for purchase. Ask the developer if he will build your online store in a mobile friendly manner.
What Can you Do to Ensure Easy Management of My Store?
After launch of your online store, you will require making changes to the store like adding product images, content etc. Ask the developer what would he do to ensure that editing the store is an easy task for you in future whenever required.
Tags: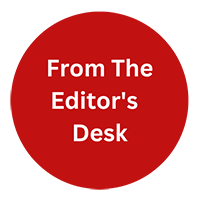 "From the Editor's Desk" is not just about the content. Our content writers will be sharing their thoughts on industry trends, new technologies, and emerging topics that are relevant to our readers. We believe that it's important to stay up-to-date with the latest news and trends, and We excited to share my thoughts and insights with you.