7 Secrets of Boosting User Experience on Amazon Webstore
12 Aug 2014
"For every e-commerce business owner, its crucial to keep existing customers engaged while also turning potential buyers into actual customers. For this, a fine Webstore is needed and to get the same, businesses need to keep a few points in mind like using CSS and Javascript, choosing the correct template, implementing SEO tactics, providing newsletter etc."
If you are associated with the e-commerce industry, you must have considered Amazon as a platform for showcasing your products. Being a giant of the web's e-commerce space, there are tons of benefits that come with Amazon. Over the years, the platform has acted as a marketplace for millions showcasing their products in their store and has given the initial push to many renowned brands.
People have made use of the loyal visitor base of Amazon while launching their e-commerce business. But, various small and medium business owners who are ardent followers of Amazon's greatness have been maintaining their online store for years. One must understand how to get the best of the tide being in the enormous pool of Amazon space as thousands others are offering similar kind of products in there only. This write-up will deal about ways through which a store can be effectively optimized.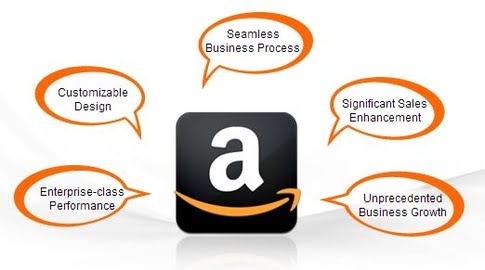 Crafting a fine webstore
While knowing about the ways to perform best in the Amazon space, one should also keep an eye over the growth rate of Amazon. This has been the most practical reason for millions of e-commerce business owners coming to Amazon for creating their webstore.
In the online world, design & functionality are two of the major parameters based on which your business becomes popular. This calls for professional support as not all the ways of webstore optimization are known to business owners. Amazon Webstore developer plays a major role in such cases.
A lot of research and planning goes into this whole thing and a step-by-step approach is vital. The prime concern of any store owner is to keep the customers engaged and turning potential buyers into real-time ones. Few points that must be taken into account for making all these happen are:
a. Use right template: An attractive face of the webstore is must and for that you must make use of appealing templates suitable for your store. There are tools in the webstore for doing it also.
b. Use of CSS and Javascript: A user experience which is interactive always plays a major role in turning the user's attention towards you.
c. Keep your flavor in it: When you define your store, make sure to give it the touch of your brand's uniqueness. The aesthetic tone of the store has to align with your brand DNA.
d. Regular newsletter: Keep a segment in the store where people can subscribe for newsletters. This way you get the contact points of interested people and can thus stay in touch with them with your updates.
e. Flexible checkout experience: For getting higher conversion rate, you can opt for Amazon checkout or some other trusted name. Just make sure that the steps are simple.
f. Additional perks: When someone makes purchase from your store, give them the chance to have custom packaging.
g. Make use of SEO: When everything is in place, make sure to implement all the SEO tactics both on-page and off-page on your store.
Following all these points will ensure that you never miss any interested buyer and keep on adding more loyal customers over the time.
Tags: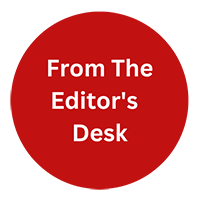 "From the Editor's Desk" is not just about the content. Our content writers will be sharing their thoughts on industry trends, new technologies, and emerging topics that are relevant to our readers. We believe that it's important to stay up-to-date with the latest news and trends, and We excited to share my thoughts and insights with you.