AngularJs: Next Generation Development For Web & Mobile Applications
09 Mar 2017
"AngularJS is commonly known as Angular. It is one of the finest tools for the development of single page applications. Backed by Visual Studio.NET IDEs, it helps you in the development of scratch free applications in the best possible way."
AngularJS is an advanced JavaScript solution which is commonly used in the development of highly user-appealing single page applications. It allows you extend HTML capabilities for your website app development projects, thus offering the finest ecosystem that is brilliantly expressive and quick to develop. Angular is an open source framework that offers the DOM manipulation and incorporates all the essentials catered by the directive.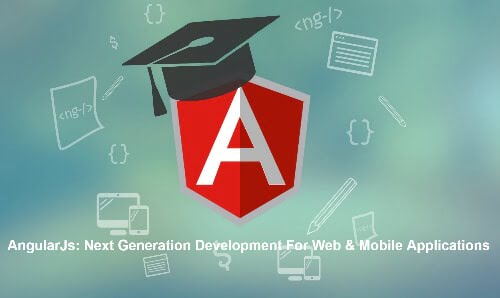 A reputed AngularJs Development Company India brings you the cut-throat solutions & services to develop website based applications and mobile based applications using the matchless ability of AngularJS. Presently, web-based technologies & services offered by the AngularJS platform are highly in demand. It offers an amazing way of developing the business-centric and persuasive single page sites, web-enabled mobile apps on time. Here are some common reasons, why you should opt AngularJS for your next generation project:
1. No need to use more observable functions: The platform can analyze the page DOM extensively and develops the bindings related to Angular-specific element features. It can modify the page DOM directly rather than incorporating inner HTML code.
It requires minimum writing efforts and offers the final program code is quite easier to understand & less error prone.
2. Outfitted With Directives: Directives helps you integrate additional functionality to the HTML in a hassle free manner. So, you can introduce multiple components to the HTML and get the surprising result in the final output. The app only allows attributes to components to produce additional features and functionality.
3. Flexible Filter facility: It facilitates amazing data filter option before they actually reach the view position. It also offers formatting decimal places on a number and can also reverse the arrangement of any range.
4. Unit Testing Readiness: It is one of the best features of AngularJS framework. The entire Angular JS development is combined with Dependency Injection. It supports you administrate all of your project development controllers.
5. Extending features: It supports various marvelous features like view orchestration, dependency injection, routing, animations, and much more. Angular based applications are also supported by major search engines like Google. It has also backed by a great development community.
SynapseIndia, a leading website design, and development IT outsourcing organization offering top-notch AngularJs development services. They have highly skilled web developers who can build competitive & feature-rich web and mobile based applications with user-friendly coding. If you are looking forward to the development of AngularJs related services, then you should connect with them and reap the maximum benefits from your business.
Tags: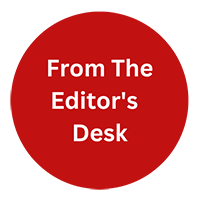 "From the Editor's Desk" is not just about the content. Our content writers will be sharing their thoughts on industry trends, new technologies, and emerging topics that are relevant to our readers. We believe that it's important to stay up-to-date with the latest news and trends, and We excited to share my thoughts and insights with you.