App development services from SynapseIndia - Ionic framework for native apps
19 Nov 2018
"SynapseIndia has a vast experience in delivering app development services using platforms like Ionic"
SynapseIndia has a vast experience in delivering app development services using platforms like Ionic. The company has served a diverse group of clients, delivering apps for businesses ranging from e-learning provider to financial services companies. It has been a leading player in the mobile app development industry since the beginning of the smartphone revolution across the world.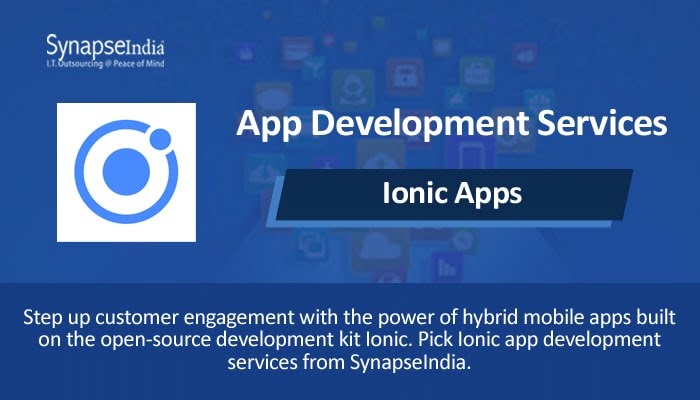 The company is strengthened by a big team of certified developers who can efficiently combine advantages different platforms to create robust apps. Developers at SynapseIndia use a set of advanced development tools and technologies to create flawless apps. In addition to these, a series of testing processes, and quality analysis methods ensures that the clients get bug-free apps with the desired performance.
Hybrid apps help businesses remarkably increase their online engagement through a common digital platform – a hybrid mobile app – across various platforms. As the diversity of the type of mobile computing devices and operating system increases, it becomes inevitable for companies to have a hybrid mobile app in place. A hybrid app serves as a powerful tool to communicate with a diverse and broad group of existing and prospective customers.
The development framework Ionic makes the development of cross-platform easier and more efficient. Moreover, Ionic apps are scalable and secure, which makes businesses' investment in the technology more valuable.
Tags:
Author

: Manish

Manish, a blog expert by profession, knows how to deliver perfect blogs for various services such as cloud computing, game development etc. From the blogs written by him, it is evident that they are the epitome of knowledge sharing. His expertise and brilliance to deliver unique blogs is what that makes him stand out of the box.