April 21 is Near - Is your Website Ready for Mobilegeddon?
18 Apr 2015
"There is a special importance of mobile usability for Google. There are a number of things Google considers to decide mobile rankings - most of which have remained unknown to marketers. Its here where the importance of mobilegeddon (coming on April 21) comes into light. So, time has also come to get prepared for April 21 by having a mobile-friendly website ready."
Mobile usability has special importance in Google's search algorithms. If your website is correctly optimized for use on mobile, it will rank higher than its non-optimized counterparts. What factors Google considers for calculating mobile rankings has been quite ambiguous for most marketers. However, on April 21, this would change.
Mobilegeddon All Set for April 21...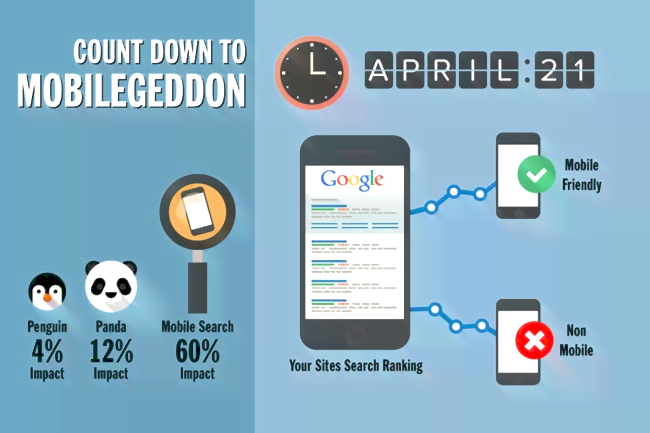 Google is currently working on its new algorithm that would be rolled out worldwide on April 21. The search engine giant announced its plans of expanding its use of mobile-friendliness in form of a ranking signal recently. The new change is expected to affect mobile searches worldwide, thus affecting mobile search results significantly.
Those aware of the fact that Google considers mobile usability in its ranking calculations would know the importance of April 21 deadline, dubbed "mobilegeddon,". Its quite evident that it will bring a change in the manner Google perceives a website's mobile-friendliness; however, the number of new factors coming into play and their impact is still not known.
Reportedly, more than 60% of Google searches are done via mobile devices, thus Google will always want to capitalize on this mobile traffic so that users get the best possible results. Besides the upcoming algorithm release, the search engine giant has started rolling out ranking changes on basis of information from indexed mobile applications of signed-in users. Its also going to impact the mode & type of search results that are displayed to users.
Are you Fully Prepared ?
No need to worry a bit if you have a mobile-friendly website. But, if you are yet to implement a mobile strategy, its the right time to do so. However, take care that a few crucial points are taken well care of. Firstly, make sure your website's mobile version is not inactive. Most popular responsive design would be ideal; however, you can also consider having different mobile version (hosted) of your site.
Secondly, ensure that Google's mobile bots face no issue in crawling your site because if its invisible to Google, it can be considered to be nowhere. Finally, also ensure proper navigability on each page of your website using different mobile devices. It would be a huge mistake to consider your entire website mobile-friendly just by testing its home page. Google's April 21 update seems to be a crucial mobile-related algorithm change.
However, for sure, this would not be the first & last as Google will keep bringing new alterations based on its goal of keeping mobile users happy. What's most important at present for you is thus to have a mobile version of your website to avoid search visibility issues later.
Tags: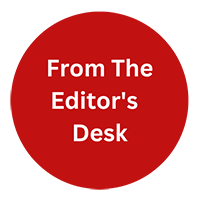 "From the Editor's Desk" is not just about the content. Our content writers will be sharing their thoughts on industry trends, new technologies, and emerging topics that are relevant to our readers. We believe that it's important to stay up-to-date with the latest news and trends, and We excited to share my thoughts and insights with you.