Artificial Intelligence Trends For 2022 & Beyond
12 Nov 2021
"AI trends will dominate the tech world in 2022. From software to cars and games artificial intelligence will influence the almost every industry in 2022."
Artificial intelligence is abruptly becoming the most transformative technology humans have ever come across. As per Sundar Pichai, the fast-growing technology will create an impact on our lives that will surpass the benefit of electricity or fire. However, this claim may seem like bragging, but we cannot overlook the sublime growth of artificial intelligence in industries like healthcare in which it is being used for developing treatments for cancer, evaluating climate change, and exploring space.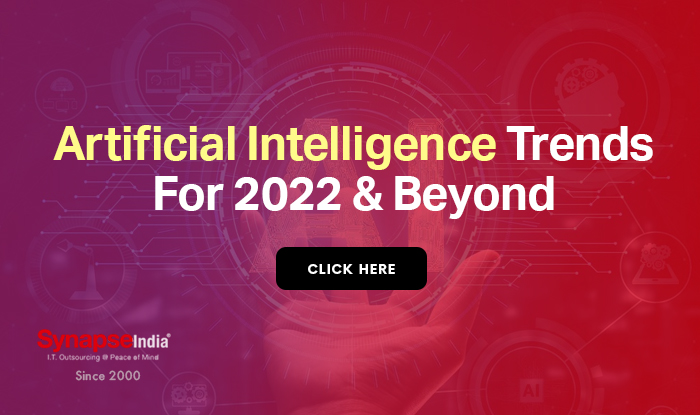 The full-scale development of artificial intelligence technology is the ability of machines to make decisions that are far more quick and accurate- is very difficult to conceive right now. However, we are certain of one thing, 2022 will experience breakthroughs and new developments. The human desire to explore machine learning trends will keep pushing boundaries of what's possible.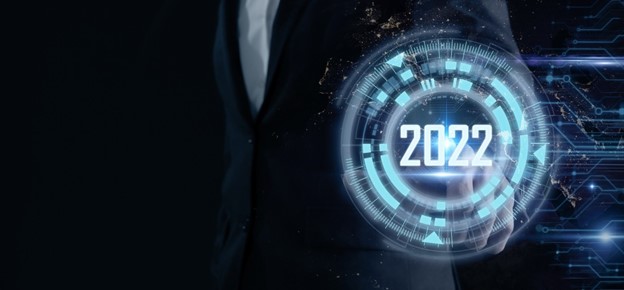 Below we have discussed the key areas and fields where breakthroughs will occur in 2022:
Future trends in artificial intelligence have always been a matter of concern for humans since we are living under a fear that machines and robots will one day replace the human workforce. Though to an extent human are living their fear as companies navigate the process of creating data and AI-literate cultures within their teams, we will progressively find ourselves working side by side with machines. Machines through smart and cognitive functionality boost the performance and skills of employees. In some industries like marketing, artificial intelligence software is creating wonders. Through AI, it has become relatively easy to understand the purchasing pattern of customers. AI tools also help in determining which tools are worth pursuing.
In the engineering industry, AI tools assist by giving predictive maintenance-letting us know before the time which machine or equipment requires servicing or repairing. In industries like law, AI tools help in sorting the ever-growing amount of data. AI is making its strong presence in almost every industry and is helping out people to do their jobs more efficiently.
Bigger and better language modeling
With the help of language modeling machines can understand the language of humans and can communicate with us in a language that we understand. It is a process of giving machines the authority of converting human language into computer code that can run programs and applications. The recent release of GPT-3 by OpenAI, is the best and most advanced example of a language model ever created. It has around 175 billion parameters, variables and data points that machines use to process language.
Dealing with hacking and cybercrime has become an inevitable part of our lives. Tech-savvy aura has a significant impact on society but is gradually becoming a major problem. Every connected device you add to a network is inevitably a potential point-of-failure that an attacker could use against you. Once the networks of connected devices become complex, figuring out the points of failure will also become complex. To make this situation superficial AI comes into operation, evaluates the network traffic, and learns to recognize patterns that urge criminal intentions. Smart algorithms play a crucial role in keeping us protected from 21st-century crimes.
The metaverse is the name given for a brought together with the constant digital environment, where clients can work and play together. It's a virtual world, similar to the internet, yet with the emphasis on empowering vivid encounters, often created by users themselves. The idea has turned into an interesting issue since Mark Zuckerberg talked about making it by brushing augmented reality innovation with the social foundation of his Facebook platform.
Artificial intelligence will without a doubt be a lynchpin of the metaverse. It will assist with establishing online environments where people will feel comfortable with having their inventive motivations sustained. We will likewise probably become used to offering our metaverse environments to AI beings that will assist us with tasks we're there to do, or simply be our accomplice for a round of tennis or chess when we need to unwind and loosen up.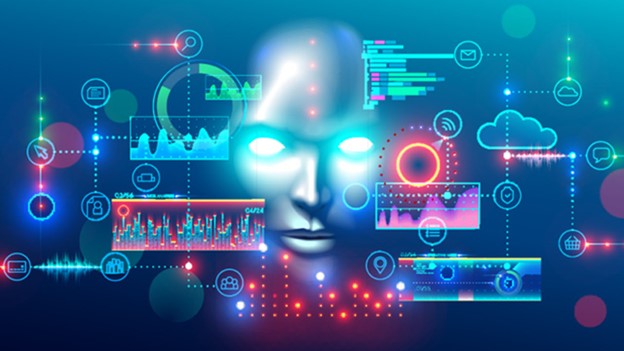 Low-code and no-code AI
Many organizations are still struggling to adopt AI-driven efficiency because of the lack of skilled AI engineers. To create prerequisite tools and algorithms, the guidance of proficient AI developers is essential. With the help of no-code and low-code solutions, it becomes possible to overcome this situation by providing simple interfaces that can be used, in theory, to construct increasingly complex AI systems. No-code UI tools allow users to build web pages and other interactive systems only by using the drag and drop feature. Through no-code AI systems users can create smart programs by plugging together different, pre-made modules and feeding them with domain-specific data. Technologies, for example, natural language processing and language modeling imply that soon it could be feasible to utilize just our voice or composing guidelines. All of this will assume a vital part in the continuous "democratization" of AI and data technology.
Artificial intelligence is the "cerebrums" that will direct the independent vehicles, boats, and aircraft that are set to alter travel and society over the coming decade. 2022 ought to be a memorable year when we look back in the future and ponder with frightfulness the way that we thought it was generally expected that 1.3 million individuals died of traffic accidents each year, 90% of which were brought about by human mistake!
Just as progressively compelling independent vehicles – Tesla says its vehicles will exhibit full self-driving ability by 2022, even though it's far-fetched they will be prepared for general use. Its rivals incorporate Waymo (made by Google), Apple, GM, and Ford, and any of them can be anticipated to announce major leaps forward in the following year. The year will ideally see the main independent ship crossing the Atlantic, as the Mayflower Autonomous Ship (MAS), fueled by IBM and designed in partnership with non-profit ProMare, will by and by endeavor the journey (having been forced to turn back during its initial attempt this year).
We realize that AI can be utilized to make art, music, verse, plays, and even computer games. In 2022, as new models, for example, GPT-4 and Google's Brain reclassify the limits of what's conceivable, we can expect more intricate and apparently "normal" inventive yield from our undeniably creative and able electronic friends. Maybe then these manifestations for the most part will be exhibitions or experiments to show off the capability of AI, like the case now, in 2022, we will progressively see them applied to routine creative tasks, like composing headlines for articles and newsletters, designing logos and infographics. Creativity is frequently considered to be exceptionally human expertise, and the reality we are presently seeing these capacities arising in machines signifies artificial intelligence is coming nearer in terms of scope and capacity to the nebulous idea we have of what constitute "real" intelligence.
Tags: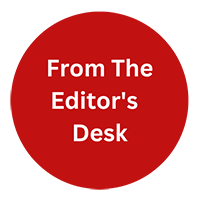 "From the Editor's Desk" is not just about the content. Our content writers will be sharing their thoughts on industry trends, new technologies, and emerging topics that are relevant to our readers. We believe that it's important to stay up-to-date with the latest news and trends, and We excited to share my thoughts and insights with you.