B2B eCommerce Website Development Guide
02 Dec 2022
"Before B2B eCommerce website development, developers need to create a strategy that makes development smooth and sleek. Hence, it is important for developers to follow a proper guide during the entire development process."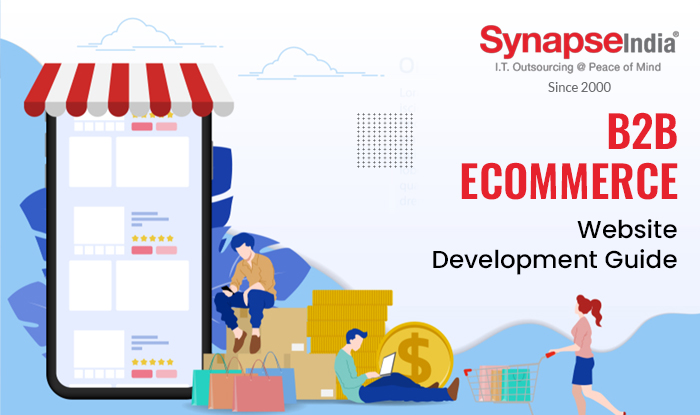 An interactive, attractive, well-organized, and user-friendly website has the capacity to transform the future of any organization. Businesses that want to grow in the world of eCommerce require a website that represents the core of their business. When dealing in eCommerce, make sure to develop a website that has the potential to convert a user into a customer. However, a B2B eCommerce website development is not childs play. To execute business operations smoothly B2B entrepreneurs resolve multiple challenges on a daily basis. Unfortunately, it is not easy to develop a B2B eCommerce website, even the most experienced developers face obstacles in the development process.
In this blog, we will discuss in detail what steps to follow that will meet all requirements of business clients.
Must Have Features of B2B eCommerce Website
Advanced Search
It is difficult for clients to find precisely the exact thing they are searching for if your search tool isn't ideal. As opposed to relying upon out-of-the-box functionality, putting resources into a particular inquiry facility on your site might take your product visuality to a higher level.
Some search tools can autocomplete search strings, fix normal grammatical mistakes or even give related product images in search suggestions.
Clear Navigation
Navigation is a fundamental component when you plan your B2B eCommerce website development. It resembles a guide or set of bearings that drive clients to where they need to get appropriate products. The blend of simple route and educational substance will incredibly limit the bounce rate and keep the client on your website longer. Additionally, purchasers can leave your site without making buys in light of the fact that they can't find the right data.
Lightning Site Speed
Your site speed should be enhanced for a better user experience. Clients will frequently remain on a webpage longer and can likely make a buying decision if your website is fast and smooth. To that end Google has made site speed a component to rank your site. The higher position you get, the more clients contact you.
Clear & Detailed Product Information
While posting a product name, basic data and images are simply not enough, particularly with B2B organizations with high-esteem orders. Definite data can construct clients' trust and assist them with choosing whether to purchase items or not.
Order Tracking
In B2B orders, reliability is very fundamental. It isn't simple like customers abandoning orders or giving terrible reviews. Merchants need to pay fines against contract infringement while delivery to their clients late. To make things clear and manageable, you should develop an order tracking tool for your website. The tool will allow the customers to track their order online or send them an email about the order status.
Ultimate Guide for B2B eCommerce Website Development
Prepare for implementing a B2B eCommerce website
Know Your Target Customers
Before starting a project, you need to profoundly comprehend your target customers by doing statistical surveying and examining your niche. Unlike B2C, characterizing B2B clients is more convoluted on the grounds that there are more people pursuing buying decisions. It is better to characterize your target audience and personalities, this step will help you in making the right choice during the development process. This allows you to change the website functionalities as per the requirements of corporate clients in terms of the UI, visuality, professionalism, B2B eCommerce web composition, content, and different elements.
Consider Your Resources
If your company is huge then you may need to invest more money into your eCommerce website. If not, you should carefully evaluate your organization's assets, like cash, number of people in the organization, and innovative abilities.
Every website incorporates features as per the level of coding mastery and ease of use. What's more, obviously, the costs of every sort of website range in different ways. Subsequently, it is important to lay out your organization's capacities and select the proper platform.
Define Your Requirements & Targets
Before coming to any conclusion, it is important for merchants to be aware of their target and purpose in advance. Your purpose can attract more customers, can help in improving customer experience, and building entrust with clients. Anything your objectives are, you need to ensure that your site is created in view of these reasons. After that, you ought to list your B2B eCommerce platform requirements.
Start your B2B eCommerce Website Development
Choose the Most Suitable B2B eCommerce Platform
It is not easy to choose a platform on which you can develop your website. With such countless possibilities, such as Magento, Shopify, Wix, etc, it's not shocking that this is an inquiry that comes up over and over. To make their process less time-consuming and easy it is essential for merchants to divide the platforms into two parts:
Hosted Platform
A hosted platform is an all-in-one website arrangement that gives the hosting and software to make your site. Youll have the option to personalize your site as per your business requirement and make the necessary changes in the code. Popular providers are Wix, Shopify, and WordPress.
Non-hosted Platform
A non-hosted platform is an Opensource software; in this way, you can download it uninhibitedly and change it as you need. It is like you own a house.
The product is frequently free, yet you need to employ a hosting service and buy a domain. Not only that, building a website on these stages likewise requires a profound understanding of technical knowledge. For that reason, you really need to hire an experienced and talented team of developers.
Buy A Domain & Server Hosting
A domain name acts as an identity card for your website, affirming its presence. You may basically obtain a domain at different pricing ranges from an assortment of market providers. The equivalent might be said for hosting services. To keep your website items such as photographs, videos, systems, and so on, you may need a secure location.
Choose Your eCommerce Website Development Team
The website ought to be guaranteed by a high-skilled offshore development team. A decent B2B eCommerce website development team ought to have a labor force that can deal with different undertakings, has a ton of experience, and has an extensive variety of expertise and capacities. You will have the most ideal arrangement with a group like this, and your concern will be tackled quickly.
Moreover, you need to make certain that you and your group chat similarly and have meetings week by week to follow the course of your task. The workflow of the team should be streamlined in a way that ensures completion of the project on time.
B2B eCommerce Website Template
You know, the layout is the primary thing that individuals notice before they focus on your substance. A dreary appearance has never provoked the curiosity of clients, and making huge sales is far-fetched. Your website templates likewise show your brand highlights since it is a channel conveying messages definitively and communicating your image voice boisterously.
Testing
After developing the website, you may want to release it as soon as possible. But releasing it without getting sure of its functionalities can result in blunder. Hence, it is important to make sure that your website is bug-free and is working smoothly. Testing the website permits owners to see your site according to the point of view of their clients and roll out any fundamental improvements. There are some things you should take into consideration:
Check if there are any broken links or bugs.
Make sure your website is user-friendly.
Ensure your website is free of grammatical and spelling errors.
To obtain maximum traction and traffic, your website must be compatible with all devices.
Ready To Go Live
Once you have analyzed your websites performance, now is the ideal time to go live. This will help you to better understand your clients demands and needs more precisely. Kindly remember that you may need to review and make changes in the current website while maintaining your online business. Accordingly, your website will attract more potential clients.
Final Words
B2B eCommerce website development has become a necessity these days because having an eCommerce platform makes it easy for companies to increase their revenue. Though, before indulging in the development process it is critical for the companies to be aware of the target audience. This will help in the design and development process of the website.
Tags: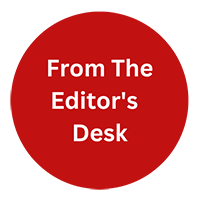 "From the Editor's Desk" is not just about the content. Our content writers will be sharing their thoughts on industry trends, new technologies, and emerging topics that are relevant to our readers. We believe that it's important to stay up-to-date with the latest news and trends, and We excited to share my thoughts and insights with you.