Best Tips For Hiring an Efficient PHP Developer for Your Business Website
27 Oct 2016
"If you want to reach your business top of the line, then a PHP based website development is a perfect choice for you. You will reap unlimited benefits by hiring the services of PHP application development in India."
In today's fast pace technology-driven world, firms have achieved exceptional support and digital benefits to increase their sales and earn great profitability. In order to drive your business effectively even in today's competitive scenario, it is quite important to make your site user-friendly and fully-interactive. By getting the help of a PHP professional, you can make your site user-driven and fulfill your business vision and objectives efficiently. In this digital business environment, PHP website development is in high demand and have paved the crucial path for building a beautiful and enchanting website. Thus, there remains a great demand for a PHP application development in India.
Role of a PHP Developer in growth of your Business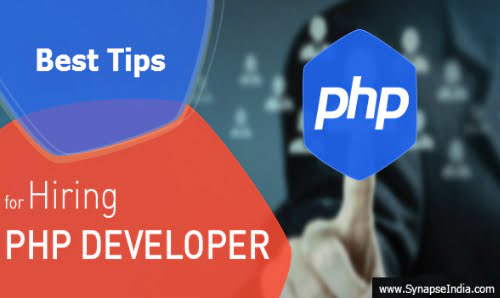 Transforming your business ideas into reality is the principal objective of a leading and effective business strategy. Professionals at PHP application development India can accomplish your long haul business desires in best possible time and at a cost-effective manner. Irrespective of the size and requirement of your business, well-developed and organized infrastructure for hosting your website is of utmost importance.
Fortunately, there are innumerable experts involved in PHP based website development in India and overseas. The number of PHP website developers are constantly increasing because of the great demand of PHP developers & the adaptability of this robust framework. As per the recent observation, PHP is one of the most favorite and used languages over the internet. This is really a positive sign to hire a proficient PHP professional and develop your competitive website.
Things to Consider While Hiring a qualified PHP Developer
Categorization: Normally, PHP developers can be categorized into three groups by their technical proficiency, i.e. beginner, mid-level and proficient. A beginner is the one who just entered in the PHP development environment. Mid-level developers have limited experience in PHP development and offer best support in the development of an excellent quality project. You can truly rely on proficient level PHP developers for any sort of PHP based website development project. Keep in mind that hiring an advanced level PHP professional will be expensive.
Source for Hiring: Once you understand the requisite eligibility and skills of developers for your future project, you should make the perfect decision to hire your required talents. It is good to take suggestions from reliable people like business colleagues, companions and friends. If you are unable to get some valuable suggestions or adequate solution, then take the help of online portals like Google, Upwork, etc. A better and fruitful option would be hiring developers from a leading web development and designing company.
Model-based Hiring: If you have limited time project, then you can also hire a developer on a model based or at a fixed cost. In this model, you just need to pay as per the hours invested in developing your project.
Tags: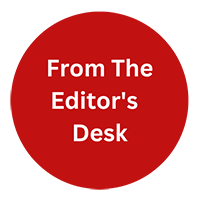 "From the Editor's Desk" is not just about the content. Our content writers will be sharing their thoughts on industry trends, new technologies, and emerging topics that are relevant to our readers. We believe that it's important to stay up-to-date with the latest news and trends, and We excited to share my thoughts and insights with you.