Cloud computing solutions for managing data & restoring files
13 May 2020
"This blog is about helpful Cloud computing solutions to manage business data & recover the same during a crisis."
Cloud computing solutions have come a long way not only helping business organizations to work remotely. Also, secure the crucial company's data, easy access in any location, and simple data recovery during an emergency.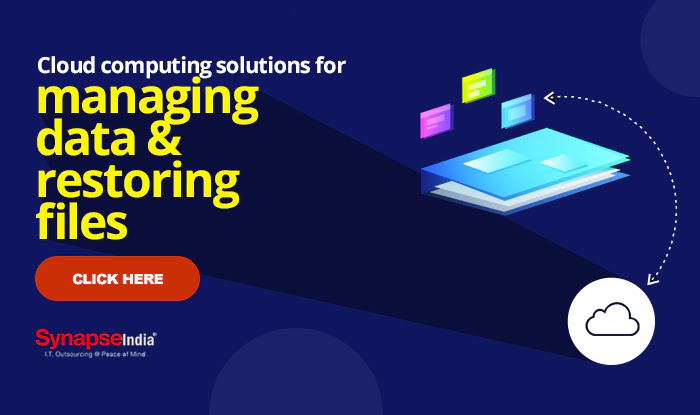 Cloud computing benefits come in different varieties. This includes the following:
Access business information from any geographical location
Reduce operational and maintenance cost
Start own remote working team to bring efficiency
Secure business information
No need to update security licenses
Most important among all is the management of data by a reliable Cloud computing company.
Management of business data with Cloud computing services
For a seamless business integration and continuity, the cloud has offered a helping hand by storing information under the safe zone. Employees of a company have the liberty to start working from any location by accessing business applications from anywhere.
With this means, businesses need not stick to one physical location only to manage operations and also avail following few advantages:
The right storage solution offered by Cloud computing companies help you to store as much business information you want.
Complete back up of data is maintained to prevent any loss due to cyber attack, malware, natural disaster, or anything like that.
The wireless medium of transferring and accessing information removes business complexity. It is also time-saving to run business 24x7 by having full hands-on private desktop or laptop data.
Business scalability is another benefit to look forward to. Once you start adopting Cloud support to run business remotely, then you have chances of expanding it.
Rely on Cloud computing solutions of SynapseIndia to secure business data and ensure smooth management of operations.
Tags: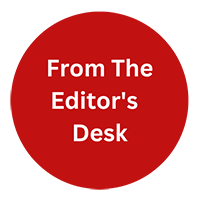 "From the Editor's Desk" is not just about the content. Our content writers will be sharing their thoughts on industry trends, new technologies, and emerging topics that are relevant to our readers. We believe that it's important to stay up-to-date with the latest news and trends, and We excited to share my thoughts and insights with you.