Cloud solutions company helps to increase return on investment
08 May 2020
"Cloud solutions company is responsible for increasing return on investment of companies by reducing maintenance cost."
Cloud solutions company ensures increasing the return on investment of companies, willing to avail cloud service for daily operations.
Utilization of cloud based solutions helps business organizations to automate the process of data handling. Moving on the existing IT infrastructure on an internet-based model and access from any location. This helps companies to carry on the business practices on remote basis saving cost of maintaining data severs and physical space.
How to increase ROI with Cloud solutions for businesses
When a business organization opt for Cloud based solutions, it simply refers to simplification of the work process. It implies running the organization remotely from any geographical location by getting access to business data anytime.
This furthers helps to save the cost of updating software licenses, maintenance of physical infrastructure, and staff.
In this way, you have the liberty to reduce the operational expenditures with the aid of Cloud solutions benefits. Also, make the best use of this technology to reshape the way of working and gain higher revenue.
Another fact is 'pay as you go' model of Cloud solutions that increase your chances of spending less and earning more. It implies, companies can opt for the service as per the requirement and pay for it. Rest, you can operate the way, you want and increase the scope of overall development.
So, now is the time to get in touch with a Cloud solutions provider to start getting returns and increase the overall profit ratio. SynapseIndia is one of the finest Cloud solutions company that can help you meet business perspectives.
Tags: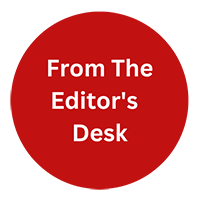 "From the Editor's Desk" is not just about the content. Our content writers will be sharing their thoughts on industry trends, new technologies, and emerging topics that are relevant to our readers. We believe that it's important to stay up-to-date with the latest news and trends, and We excited to share my thoughts and insights with you.