Cloud solutions provider enables automation of work practices
02 May 2020
"Cloud solutions provider helps business organizations to automate their work process & reduce cost on maintaining operations."
Cloud solutions provider has created quite a buzz these days. Looking at the current scenario of an unstable business setting. Cloud based solutions are available to automate the work process and brings flexibility.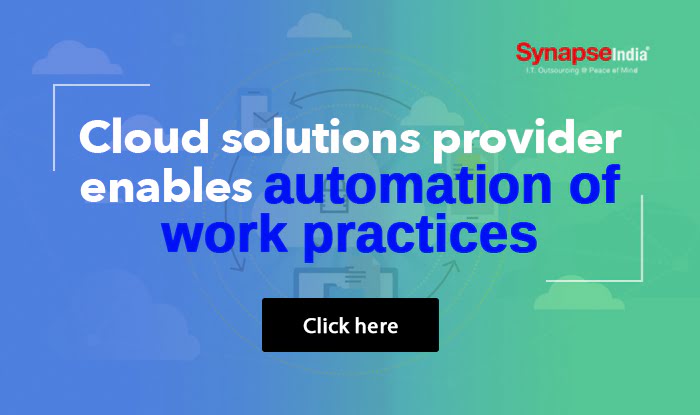 With automation of work means virtual IT infrastructure of Cloud that configures, update, remove risk, & secure data on its own.
Since more and more companies are now adopting the trendy technical means of Cloud solutions for businesses. You can enable smart working process to beat the competition, avoid any kind of economical crisis, and continue operations.
But first, have a deep understanding of Cloud solutions.
What is Cloud Computing?
Cloud computing is a technology that allows business organizations to store a large pile of data on a virtual storage server. On the other side, moving the company's own IT set up on Cloud for managing the same online is an added functionality.
Overall, Cloud solutions help companies to have everything on the internet including business data, applications, software, and other details. Additionally, employees of a company can access the information at any point of time on a remote basis.
Major functions of Cloud solutions
If you are still unfamiliar with the exact role of a Cloud service, then better to check out the following few functions.
Business organizations can move their in-house IT infrastructure on an internet-based platform that can be accessed from anywhere.
Store as much data you can without worrying about data security.
The technology allows you to access business information and details from any place.
It allows you to set up own remote working team from any geographical location.
Cloud solutions benefits for all industries
Low-cost investment: Automating work practices with the assistance from Cloud solutions company also save cost. It is cost-effective for a company to avail of this service rather than maintaining a costly physical IT set up. Moreover, you will not be needing extra resources to manage the IT infrastructure, as third party vendors manage the same.
Higher rate of development: Since Cloud computing technology can bring innovation to your working process. You have better chances of executing major development within the organization. With this means, let employees have automatic access to business data and higher management focuses on other factors to raise the revenue margin.
Increase team collaboration: Your staff consisting of dedicated working professionals will collaborate with each other and work extensively. The integrated solution of smart access to official files and information, allow the employees to work remotely from any locality.
Now, you might be getting the gist of Cloud technology and its role to bring automation and business growth. Manage to get in touch with a Cloud solutions consultant to know more about the service and implement the same.
SynapseIndia, is a reliable Cloud solutions provider to help you with the adoption of the latest technology at best price under your limit.
Tags: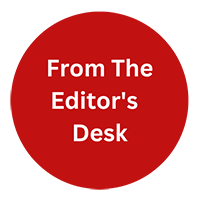 "From the Editor's Desk" is not just about the content. Our content writers will be sharing their thoughts on industry trends, new technologies, and emerging topics that are relevant to our readers. We believe that it's important to stay up-to-date with the latest news and trends, and We excited to share my thoughts and insights with you.