Considerable Factors To Hire a Perfect Magento Developer
16 Mar 2017
"Being an open source platform, Magento empowers developers to build amazing solutions for merchants. The platform is supported by a dedicated community and it can be used by anyone without investing more dime."
Magento has now become one of the most exclusive choices among the eCommerce merchants. This award-winning eCommerce solution is backed by a huge community and loaded with various stunning features. However, the success graph of a Magento powered online store depends on the professionalism of the eCommerce experts you hire. Here is a list of considerable factors to hire Magento developer for your online store development needs.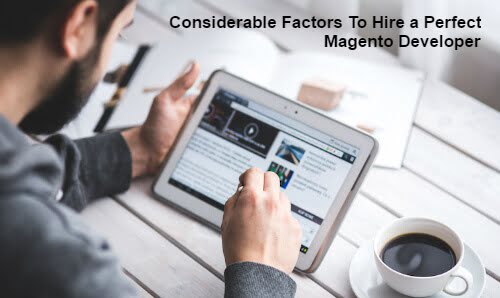 1. Technical Expertise: Hiring a perfect Magento developer undeniably helps in saving a lot of valuable money and precious time involved in developing a full-fledged online store. The Magento expert should be able to offer an unrivaled online store development solutions even in today's neck-to-neck competitive scenario. So, it is good to ensure the professional you employ possesses the required skill sets.
2. Professional's Experience: While employing the Magento experts, it is good to explore his portfolio extensively and go through the list of projects delivered earlier. During the online store development & execution, multiple challenges could occur which the developers need to address professionally. If you want to hire a team of highly qualified professionals, then you must go through the achievements of the Magento development company.
3. Pricing and project quality: Ask for the service quotation and price list of the company before finalizing a decision to hire them. The services of the company you hire should be flexible. With every passing day, you may have some suggestions to make the store more lucrative. In this situation, if your hired company will be charged every time, then the final cost of the delivered project could be escalated to unmanageable heights. A full-fledged Magento store will be judged both in terms of the website quality content and the features it offers for the visitors. Therefore, the experts you hire should be able to provide an ROI as well as deliver cost effective solutions.
4. Communication: Developers personal attitudes and communication skills are very important while hiring the best software partner for your online store development needs. It is always good to hire the professionals having good communication skills and able to describe the development stage in a clear flow.
5. Great Ability to meet deadlines: Every project has a fixed timeline. Therefore, it requires a commitment to deliver the project on time and meet the expectation of client perfectly.
Tags: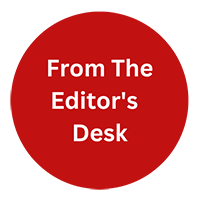 "From the Editor's Desk" is not just about the content. Our content writers will be sharing their thoughts on industry trends, new technologies, and emerging topics that are relevant to our readers. We believe that it's important to stay up-to-date with the latest news and trends, and We excited to share my thoughts and insights with you.