Blogging On Shopify: How To Convert Readers Into Customers?
17 Dec 2021
"Shopify has transformed the eCommerce industry. Shopify provides a blooging platform to its users to promote their businesses. It integrates publishing content with online business store."
Each day, more than 2.8 million blog posts are created. That is a huge amount of content available on the internet today and that number is persistently rising. We are right in the center of the content marketing era.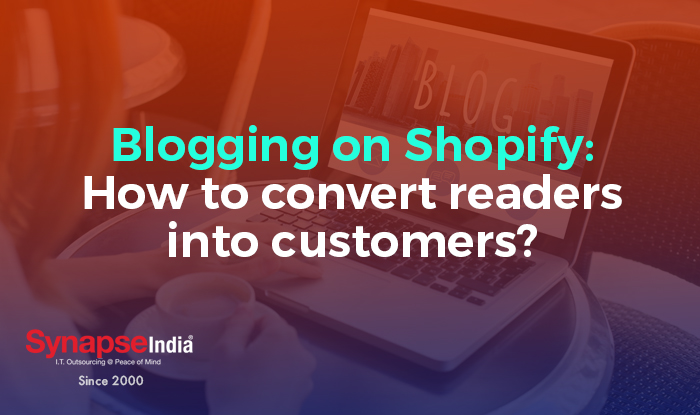 You need to discover ways to make your content unique that has the potential to stand out from the crowd, and drive traffic and sales to your business. Publishing content plays an important role in ecommerce marketing strategy, yet many individuals don't realize that each Shopify website includes a blog.

You all are familiar with WordPress or another platform for blogging and are using these platforms to get the best out of content marketing. Shockingly, those outer platforms weren't created to play well with Shopify. Accordingly, it's anything but a consistent process to feature a product on another blog and strike a deal with the readers by converting it into a sale.

Let's have a look at how a Shopify blog functions, the usefulness it offers, and how it integrates your publishing content with your online business store.
Blogging With Shopify: The Basics
For most ecommerce blogs, Shopify's implanted abilities will be able to address your issues. It's free, fast and simple to begin with, and covers the basics of blogging — like embedding pictures and video, a pleasant visual editor, programmed SEO for the title and description, ability to schedule posts in the future, comments, and tags.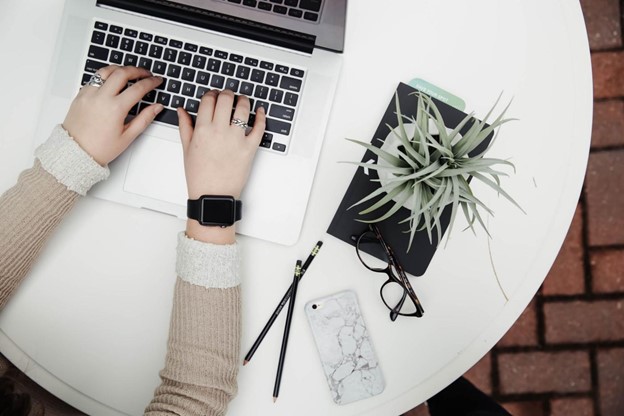 Benefits of Using Shopify Blog
● Start readers on your web-based shop and keep them there
● Maintain a strong vibe between your shop and your blog; they're simply various pages on a similar webpage, with a similar look and feel
● Use only one admin tool to manage and maintain content
How To Turn On Your Shopify Blog
You can activate your Shopify site's blog through your admin area. Click on the "Online Store" in the left menu bar. When you land on the sub-menu page, click "Blog Posts". At the top, click "Manage Blogs", and then in the top right, click the button "Add Blog". Give your blog a name, and then add it to your site's navigation menu.
Run Multiple Blogs for One Shopify Site
The Shopify site gives the user the authority to operate multiple blogs on a single Shopify site. This permits you to section different kinds of information as per customers' interests, such as company news on one blog, inspiration, or entertainment blog on another section.
Shopify's Content Management Capabilities
Writing for a blog is about the substance: what points you cover, what your readers are keen on, and how far your content is shared. Like other blogging platforms, Shopify provides usefulness to assist individuals to explore and share their content. Shopify applications can likewise incorporate with your blog to offer extra components.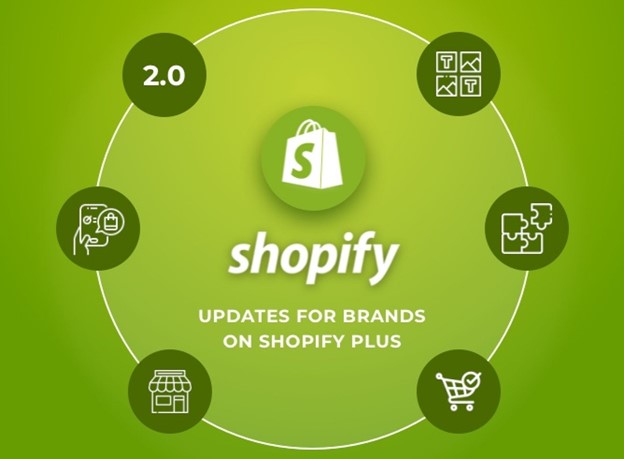 Manage Comments
Shopify requests that you assign how comments will be overseen on your blog posts:
Disable Comments: This can make it hard to create a local community and get criticism from readers and clients while keeping your time investment to a minimum.
Remarks with Moderation: You have a great deal of command over what kinds of comments appear on your site, yet this can be a time-consuming interaction, contingent upon the number of readers you have,
Remarks Automatically Published: This supports an active area and requires negligible chance to oversee, however unseemly remarks can put your brand at risk. Screen regularly, and you can eliminate remarks as necessary.
Schedule A Publish Date
You can set a particular publish date for your blog ahead of time to line up with a particular promotion or occasion. This likewise permits you to smooth out your content work: for example, scheduling different posts without a moment's delay, and setting them to publish once a week.
Organize Post Using Tags
Assign at least one tag to a blog post so clients effectively discover blog entries in that category. Whenever a customer searches for anything related to that tag in your online store, matching blog posts will appear in the search results.
Social Media Buttons
Numerous Shopify themes incorporate social media buttons for Facebook, Twitter, Pinterest, Instagram. In the event that your theme does exclude these buttons, they can be added utilizing an application or code (in spite of the fact that coding requires knowledge of website design languages like HTML, CSS, Javascript and Liquid).
Invite Customers To Subscribe
Shopify naturally delivers a RSS feed for each blog that you make, so customers can subscribe to it and get notified on publishing a new post. The feed URL is the blog page URL with .atom appended.
Promote Featured Posts
At the point when you have a post that shows improvement over the rest of your blog content — possibly it gets a great deal of traffic or is truly fruitful at driving sales — you need to make it very simple for individuals to access. Utilizing your Shopify theme, a featured blog post on your store's homepage will certainly drive more traffic.
Shopify blogs can incorporate other basic content management functionality as well. Chances are, if you need it, your Shopify blog can do it.
Grow Your Reach With SEO



You need Google to easily discover — and like — your posts all together and thus increase your audience and sales. Fortunately, Shopify is capable of performing the basics of search optimization on your page. You can add to the inherent SEO functionality in the blogging tool with capacities that let you alter the SEO content — page title, meta description, and URL — for every individual blog post.

Within a blog post, underneath the text box is a section titled, "Search Engine Listing Preview". Here you can see the auto-created content that will show up in a search engine like Google, and you can manually alter the text. Utilizing keywords and enticing language will assist individuals with finding and click on the link.

The page title and meta description have set person limits. If you enter more text past as far as possible, your page title and description will be abbreviated in search engine results. You can perceive how this will be examined in the search engine preview.
Add Apps For Custom Blog Functionality

Disqus
AddThis
Get Advice
Similarly as you can add applications to your Shopify ecommerce store to alter its usefulness for you and your customers, you can likewise add applications to make your blog work the manner in which you need it to.

Two of the most popular apps to add to a Shopify blog are:

● Disqus

● AddThis
Disqus is a comment-sharing application that assists you with establishing a climate that empowers conversation and engagement on your blog.
AddThis makes it simple for your clients to share your content around the web by adding social symbols to your blog.
Now with this blog you have an idea how Shopify blogs work, contact us for some personalized support. SynapseIndia has a team of experts who are impeccably best at Shopify and blogging. Share your goals with us and we'll do our best to integrate your blog and ecommerce store for you and your customers.
Tags: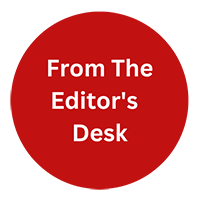 "From the Editor's Desk" is not just about the content. Our content writers will be sharing their thoughts on industry trends, new technologies, and emerging topics that are relevant to our readers. We believe that it's important to stay up-to-date with the latest news and trends, and We excited to share my thoughts and insights with you.