DIY or Outsource : Key factors involved while Planning Web Development Project
28 Oct 2014
"Businesses need to analyze all the aspects related with adopting the Do It Yourself approach and Outsource approach if they desire to make their web development project a real success. This would further require asking suitable questions to yourself to know if you have time to devote on the project or if you have the required qualified professionals. Most importantly, one also needs to take a look at the pros & cons related to each of these approaches."
Due to abundant information available on the Internet, there has been an upsurge of the DIY (Do It Yourself) mentality in the online community. When it comes to design & development of a new website, there are business owners who look at doing it based on the DIY approach, mainly to eliminate the expenses & complexities related with the involved process. But, making the choice between "DIY or Outsource" is indeed a crucial factor in deciding the success of your web development project. So, the question is that if your business will be able to actually gain if the web development tasks are performed in-house/DIY style or would the gains be better when outsourcing approach is followed ?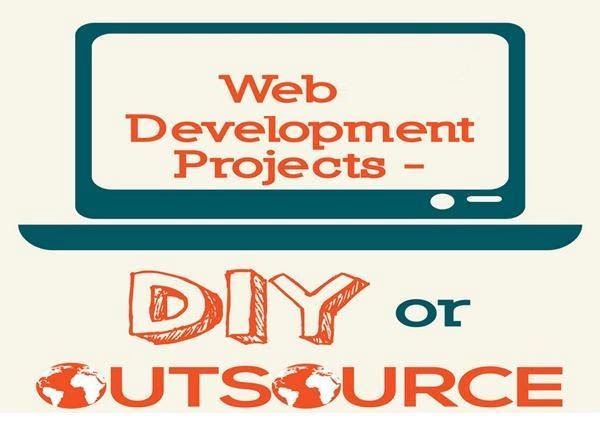 Ask Suitable Questions to Yourself..
Planning a web development project requires a great deal of effort. In the first part of the planning phase, you need to get answers to a few questions to decide whether your project must be outsourced or should be completed by the internal team. Let's take a look at the questions that must be answered -
1. Do you have the Qualified Internal Resources ?
First & foremost, you must take a look at the resources you have handy with you. It is essential because simply opting to get it done on your own when qualified & experienced professionals required for the project are not a part of your internal team is nothing less than taking a huge risk. A successful web development project calls for efforts prominently from professionals like graphic designers, web developers, project management experts etc. Checkout if you have the required skilled pool of resources in your team that can make the web development project a real success.
2. Do you have Adequate Time to Focus ?
Going for the DIY approach means that you and your internal team will have to dedicate considerable amount of time, equivalent to the span of the web development project being handled. When you spend time on such project, then no doubt, your focus would be shifted from the more crucial business operations that may further affect the overall profitability of your business.
Analyze the Pros & Cons Related to Each Aspect...
DIY and Outsource both have a fixed set of pros and cons that require your due attention while planning your web development project. Let's take a look at each of these separately -
DIY Approach
Pros -
More savings
Total control over the development process
Sense of achievem
Cons -
Additional work load
Consumes considerable time
High possibility of errors
Outsource Approach
Pros -
Cons -
Less control over project
Needs extra assessment
Based on availability of quality service provider
Considering these factors, you can arrive at the conclusion whether to go for the DIY or Outsourcing approach for your web development project. Finally, if you have decided to outsource your project, ensure to approach a reputed web development company in India for the same.
Tags: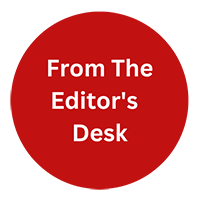 "From the Editor's Desk" is not just about the content. Our content writers will be sharing their thoughts on industry trends, new technologies, and emerging topics that are relevant to our readers. We believe that it's important to stay up-to-date with the latest news and trends, and We excited to share my thoughts and insights with you.