Drupal 8: Must Know These 5 Incredible Benefits
11 Apr 2017
"Drupal 8 creates incredible digital experiences for small scale businesses to enterprise-scale solutions. Being one of the most favorite open source content management systems it offers various award-winning features."
Drupal has achieved the immense popularity in the wide realm of web development. Being one of the finest and feature rich open source, it is widely used in enterprise level CMS development. The Drupal CMS has amazing ability to drive business globally and maintain all the rules and guidelines of major search engines efficiently.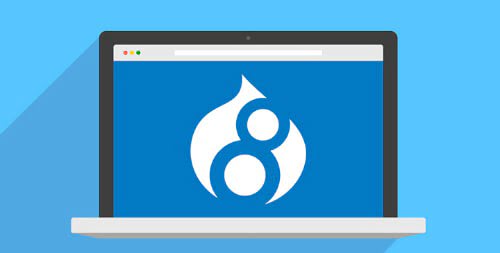 The latest version of Drupal, i.e Drupal 8 accompanies 200+ stunning features and it is the most adaptable version created to proffer customer oriented features to website visitors. With the integration of most exclusive features and powerful functionalities, Drupal offers surprising results even in the cut-throat scenario and multiply the growth of businesses brilliantly.
5 incredible factors that compel organizations to develop a powerful website on Drupal:
1. Multilingual: The Drupal platform supports various languages so that you can without much of a stress make digital experiences for your targeted groups in their local dialects across the sphere. Drupal is developed with UI design that can be easily translated into other languages. That's why Drupal has become a most preferred option for making award winning solutions.
2. Huge Drupal community: Drupal has remarkable achievement in the premier quality website development and it is blessed with more than 1 million active community members. They are putting their best possible efforts and support developers and business owners to create any sort of custom digital solution.
3. Cut-throat security: Security features always matter as it plays a vital role to shield your site from any short of assaults. Drupal has numerous security components to protect the site. The most recent version, Drupal 8 offers best security features for developing scratch-less code, creating PHP files and ultramodern design.
4. Fully Responsive Solution: The latest version of Drupal is totally intended for internet-enabled devices, whether it is desktop PCs or long series of smartphones. Websites created using the power of Drupal platform can be easily accessed by any smart devices or screen sizes. All the developed core themes provided by the Drupal CMS are fully responsive and dynamically adjusts to fit the size of mobile devices.
5. Authoring great experience for non-techies: Drupal 8 supports CKEditor. It offers creative ability to change the style of the web content efficiently. The built-in themes of Drupal 8 are truly responsive and it helps you to access admin panel of the site directly from a mobile device in order to customize it effectively.
If you want to diminish the maintenance cost, as well as secure your site completely, then you should hire a leading Drupal Development Company India like SynapseIndia. As a reputed name in the IT outsourcing industry in India, they provide you brilliant web development services in a promising manner.
Tags: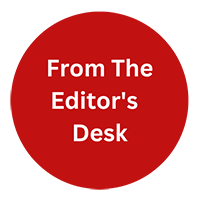 "From the Editor's Desk" is not just about the content. Our content writers will be sharing their thoughts on industry trends, new technologies, and emerging topics that are relevant to our readers. We believe that it's important to stay up-to-date with the latest news and trends, and We excited to share my thoughts and insights with you.