E-commerce development services from SynapseIndia - Comprehensive AspDotNetStorefront
14 Dec 2018
"SynapseIndia delivers all-encompassing e-commerce development services to clients using software platforms such as AspDotNetStorefront."
SynapseIndia delivers all-encompassing e-commerce development services to clients using software platforms such as AspDotNetStorefront. The company caters to extensive range of industry verticals, serving businesses of virtually all kinds and size, including eCommerce retail & wholesale trade, media & entertainment, and financial services.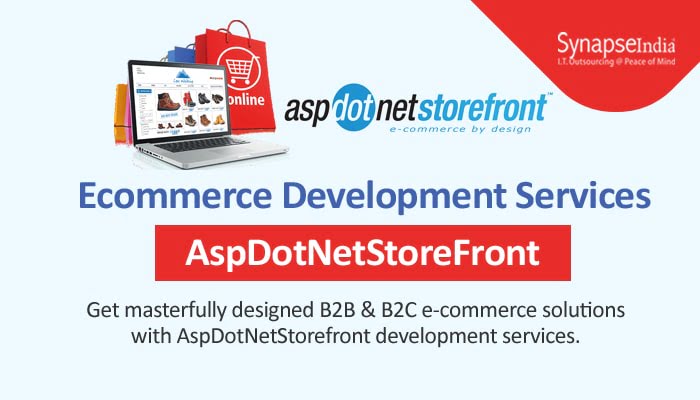 SynapseIndia renders a full spectrum of development services comprising every aspect of web design and development. The e-commerce development team designs and develops new websites for businesses of all size – from startups to large corporations. The company has helped many new businesses powerfully launch their idea through a robust website. The developers also specialize in enhancement/modification of existing websites.
To accomplish all these development goals efficiently, the team leverages an array of cutting-edge development tools and frameworks. AspDotNetStorefront is one such platform.
AspDotNetStorefront is one of the world's most popular ASP.NET-based e-commerce software platform with an option for full source code. AspDotNetStorefront offers a wide range of features, including mobile-friendly store template, efficient checkout interface, and multiple built-in payment gateways.
The platform exhibits a host of functionalities that are highly useful for retailers. These include multi-store e-commerce capabilities, mobile-friendly design, and an all-in-one checkout process. Choosing AspDotNetStorefront development from SynapseIndia will bring a number of operational advantages. AspDotNetStorefront-based stores enable easier access to user information, helping business manage customers smoothly.
The platform also provides multilingual support according to the choice of the developers, and specific needs of the clients.
Tags: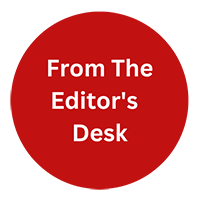 "From the Editor's Desk" is not just about the content. Our content writers will be sharing their thoughts on industry trends, new technologies, and emerging topics that are relevant to our readers. We believe that it's important to stay up-to-date with the latest news and trends, and We excited to share my thoughts and insights with you.