Have Software Development Needs? SynapseIndia is the Right Choice for You!
20 Nov 2015
"Founded in the year 2000, SynapseIndia is a reputed mobile and App development company having more than 5000+ happy customers across the sphere. Recently software development analyst firm Clutch identifies this organization as a market leader in a variety of digital Industries, like web and software development, SEO and SMO services, mobile App development and much more."
SynapseIndia has 15 years of experience and 5,000 delivered projects. In other words, when it comes to web and software development, we know what we are doing. Our expertise is reinforced by the verifications and affiliations we have, including ISO 9001:2008, Microsoft Gold certified partner, a Drupal organization member, and a Google AdWords certified partner. We use only the best and latest technologies when it comes to developing solutions for our clients. We have provided IT solutions and services to a variety of industry players, including those operating in health and fitness, entertainment, business services, computer software, and retail. SynapseIndia excels in crafting custom solutions tailored to our clients' unique circumstances.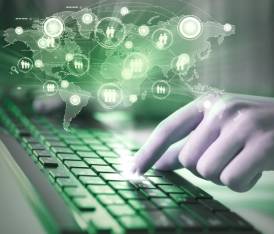 We are proud to announce that our commitment to client success was recognized by Clutch, which is an analyst firm based in Washington, D.C. Clutch is dedicated to identifying the leading service providers in a variety of digital industries, such as marketing and advertising, web and software development, mobile app development and IT consulting. In their latest report on 2015 Top Web Developers India, SynapseIndia was highlighted as a top performer.
When it comes to finding exceptional software and web developers, Clutch is incredibly thoughtful and meticulous. Each published report is the result of extensive and careful evaluation. That we were also showcased as a "Market Leader" in their 2015 Top Web Developers India Leaders Matrix testifies to our commitment to client satisfaction and support, especially when it comes to web and software development.
Inclusion in their latest research motivates us to continue meeting and then surpassing our clients' expectations and to stay current on emerging trends and best practices.
If you were to visit the SynapseIndia profile and reviews, you would see that we maintain an average 4.9 out of 5 star rating, which is very difficult to achieve. During their interview with Clutch, one of our valued client's, the owner of a jewelry tool manufacturer, had this to say: "SynapseIndia was very responsive throughout the whole process and always gave me a heads up when things weren't going to be delivered exactly on time. They gave us constant updates."
Another client wrote: "SynapseIndia consistently delivers their assigned work on time and within budget. We like the people that we work with personally. I have no complaints whatsoever."
We could not be more excited about this news. It really encourages us to stay innovative and creative with our solution engineering and to remain as transparent as possible. We are looking forward to seeing where our partnership with Clutch takes us from here.
Tags: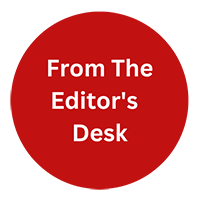 "From the Editor's Desk" is not just about the content. Our content writers will be sharing their thoughts on industry trends, new technologies, and emerging topics that are relevant to our readers. We believe that it's important to stay up-to-date with the latest news and trends, and We excited to share my thoughts and insights with you.