Hire Xamarin Developer for Effective Business Solutions
29 Mar 2017
"Xamarin has become one of the most preferred hybrid application development platforms that can work as a catalyst in providing optimum user experience and bringing huge user base for effective business output."
With innovative revolutions in the app development industry, hybrid mobile app development has become a boon for the smart businesses. Hybrid app development feature enables the mobile applications to run on cross platforms such as Android, iOS, and Windows operating systems. With this feature, there is no need to get the separate apps developed for the different operating systems. Xamarin has become the most robust and resourceful platform for the developers to develop the hybrid mobile applications in the most creative and advanced manner. You can easily hire Xamarin developers and you would have your business or service based mobile applications ready to installed and run on diverse platforms. Hiring Xamarin developer from a reliable IT company can be the best decision from the business perspective and it will help you in getting a huge user base.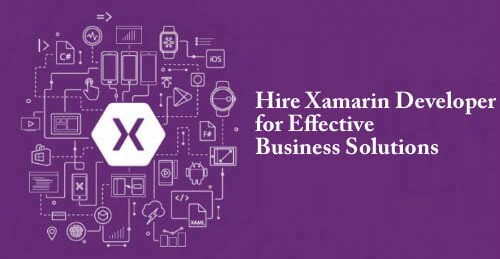 Below are the top most reasons to hire Xamarin developer for your app development needs -
Huge User Base
PCL or Portable Class Libraries feature allows developers to write and share codes simultaneously on diverse operating systems such as Xamarin.iOS, Xamarin Android, and Windows Phone. This development process helps the business in targeting the huge user base which comprises of the consumers or clients using the smartphones based on diverse operating systems.
Time Savvy and Cost Effective
Hiring a Xamarin developer will provide ultimate benefits by cutting down the development cost and saving the previous time in project execution. Xamarin based mobile apps are developed on a shared codebase which allows developers to develop cross-platform based apps.
Cross Platform and Device Compatibility
Mobile applications based on Xamarin platform are compatible with diverse devices such as mobile phones, tablets, and wearables. Xamarin apps run smoothly on multiple platforms and are supported by multiple devices.
Ultimate Data Security
Xamarin app development procedure ensures a high level of security while integrating the inbuilt features with third-party applications such as Salesforce, SAP, Oracle, Azure etc. This results in providing safe access to the enterprise data and secure data communication across all platforms.
SynapseIndia is one of the most reliable web and mobile app development company in India having its expertise in hybrid mobile applications based on Xamarin platform. The dedicated Xamarin development professionals can help you in achieving a new business dimension with their skills and innovative approach.
Tags: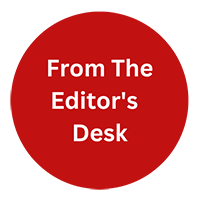 "From the Editor's Desk" is not just about the content. Our content writers will be sharing their thoughts on industry trends, new technologies, and emerging topics that are relevant to our readers. We believe that it's important to stay up-to-date with the latest news and trends, and We excited to share my thoughts and insights with you.