"If you are planning to host your own social networking site, make sure you prepare a customized requirement to ensure better success."
The Excitement in being 'social'
Human being is a social animal, at least that's what we all believe in our entity! The popularity of social networks dos reflect that part inside each one of us according to many. We have seen Orkut, tried MySpace, using facebook and twitter, what else should we expect? The journey never stops and so does not in the case of social network site development. The future is expected to be more interconnected as now most of the users are making their presence felt on the go. If statistics shared by eMarketer are to be believed last year there were 157.9 million social network users in US only which now rose to 164.4 million in 2014. At such a pace when this industry is growing there has to be real potential in it. The future holds many surprise related to it and mobile revolutions is just the beginning.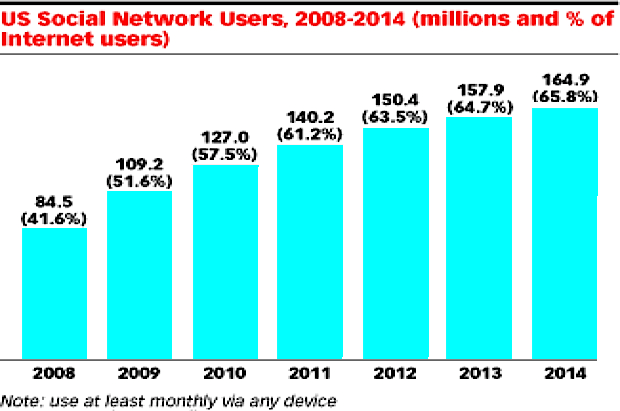 Think mobile, think future
As in the year 2013 mobile internet users has surpassed that of desktop users every big names related to the social networking is giving more focus on their mobile apps. Facebook bought Whatsapp for a whooping $19 billion off late. This trend shows that even the facebook knows that as more and more people are shifting to mobile space they need to make their mobile offering line-up much stronger. There was nothing better than to get in the team the biggest name in internet today and so they did that.
According to a report for few industry experts Facebook is going to be strategically dissecting all its features as standalone apps. For example as messenger is one there will be something for keeping the pictures. This is just a notion and it might go anyway.
The influence of custom design and development
Design and functionality are two major parts in any social networking site. Without the right balance of these not much impact can be put over the users moving inside the various chambers of it. Companies related with social networking website development have been coming up with fine concepts which are based on the futuristic web shape. Among some major elements which is been used in modern social network the deployment of the site on AWS Cloud is a prime one. Design wise responsive and retina ready are the ones making impact. With mobile platform as the prime mode of internet access across millions of users worldwide the liquid HTML is vastly used. Also the bootstarp is being used by the designers for making it more complying with the mobile platform.
Development wise when something new comes in the functionality department such as integrating video commerce with social feedback; futuristic social networking models will be highly optimized to deliver the best. All these coming together are going to shape the future of social networking and also the very shape of it. It is firmly believed that much more association with general life will be visible in futuristic concepts.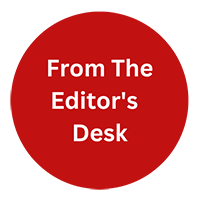 "From the Editor's Desk" is not just about the content. Our content writers will be sharing their thoughts on industry trends, new technologies, and emerging topics that are relevant to our readers. We believe that it's important to stay up-to-date with the latest news and trends, and We excited to share my thoughts and insights with you.