How Hiring Dedicated Developers Can Diminish Software Development Cost
29 Oct 2021
"Benefits of hiring dedicated and professional developers to reduce software development cost. Read to know everything in depth."
Developing a custom website or application for your online business can be expensive. Unforeseen high development costs serve as a barrier to your success and can seriously hurt you, especially if you are a startup or small business with a limited budget.
Fortunately, there is a way out. By hiring dedicated developers for your project, you can not only reduce the cost associated with software development, but you can also enjoy additional benefits such as access to a variety of skills, better control and flexibility, a greater focus on business, etc.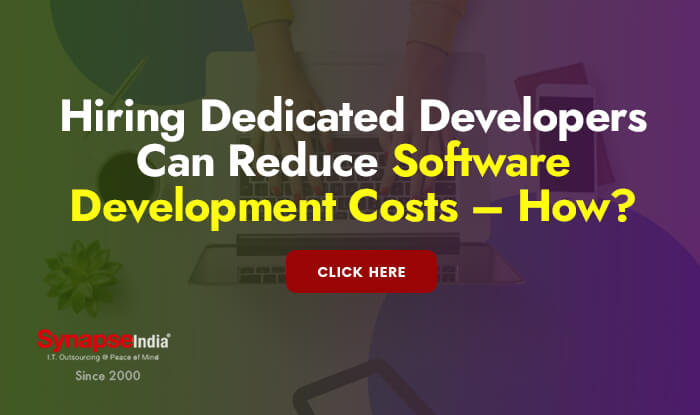 According to a report by Statista, cost reduction is one of the main reasons companies outsource their services to a trusted provider of managed IT services.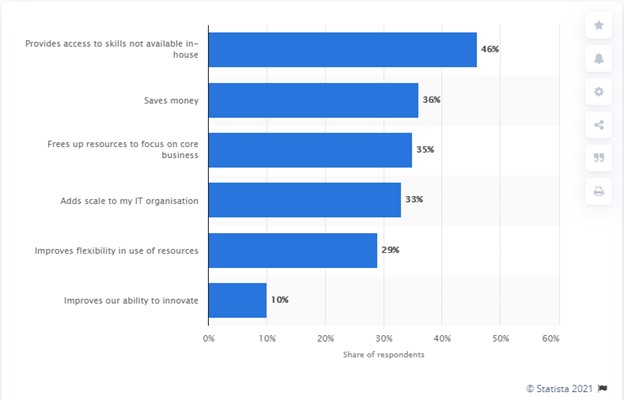 Let's understand how partnering with dedicated developers can significantly lower your overall development cost.
How Can Hiring Dedicated Developers Reduce Software Development Costs?
The most significant advantage of hiring dedicated and professional developers is that you can save a considerable amount of money on your software development. Wondering how? Here are some ways to answer how dedicated hiring is a profitable alternative to the traditional internal model:
Reduce the Additional Hiring Cost
For your project, you may need a variety of skills and experience that your internal development resources may lack. In such a scenario, hiring full-time resources for that particular project may not be profitable and reasonable.
Instead, you can collaborate with any offshore or nearshore development company and hire dedicated software developers. With this, you can take advantage of the varied experience and skill set of its dedicated developers. Offshore and Nearshore development companies worldwide are known for offering the diverse range of developers for the project.
Take Advantage of Technological Expertise
When developing a custom solution for any business, you need deep technical knowledge and experience. If you work with inexperienced or novice resources who are not fully equipped with all the technical skills necessary to create an exceptional product, you may not get the desired results. Eventually this leads to hiring dedicated professionals capable of building a premium custom solution to meet the specific needs of the organization with 100% satisfaction.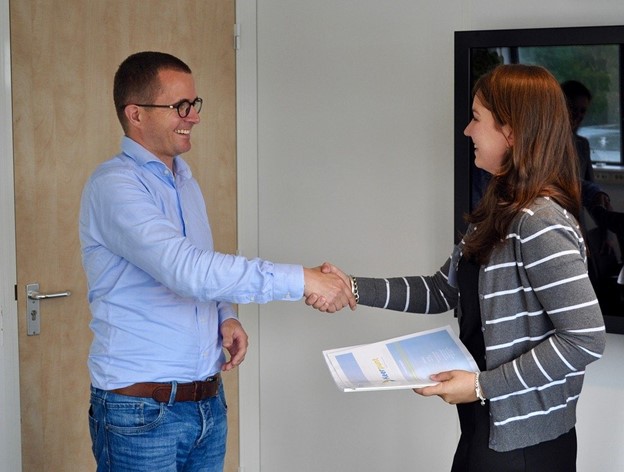 Zero Training Cost
IT is an ever-evolving industry where you must keep your developers up-to-date with the latest technology trends. Training your in-house developers in these latest technologies and tools can take a toll on your budget. However, startups and companies can avoid this huge training cost by hiring an experienced remote development team.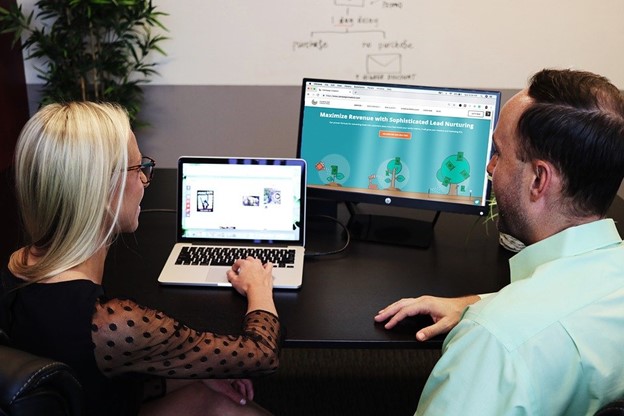 Pay-Per-Project Without Commitments
By now it might have been pretty clear to you that if you hire an in-house development team, then you have to pay for all the resources, but if you hire an offshore team, you only have to pay for the services, while all the payments. it will be handled by your software partner.
Choose the Right Strategy for Your Project
If the requirements and objectives of the project are not clearly defined and understood, developers can make mistakes while working on the project. These errors can increase the time involved in project completion and the total cost of the project.
Fortunately, you can bypass this scenario by hiring dedicated developers who have years of experience, who can easily understand the specific project requirements, and finish the task without making mistakes, no matter how complex. Plus, they can even suggest the best strategy for your project to save your time and money.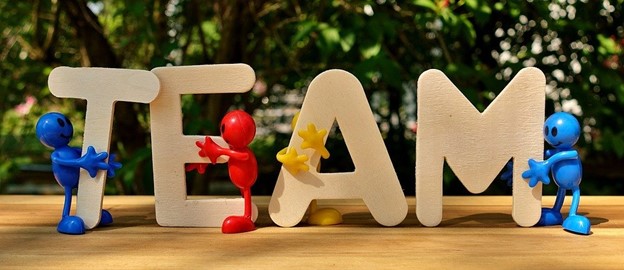 Where to Find Dedicated Developers?
There are several ways to hire software developers for your projects. Following are some of the primary ones:
Outsourcing Companies
When you don't know where to hire dedicated developers, you can use B2B research and review platforms, such as Clutch and Crunchbase, to find companies that provide "dedicated recruiting" services.
References
Finally, you can take recommendations from your references who recently deployed their software with the help of dedicated software development teams. However, be sure to consider the type of projects that dedicated developers hired to work on and assess whether they are suitable for your project or not.
"Attention Note: We at SynapseIndia provide additional benefits to referrals."
Once you find one or more companies that are right for you, follow these tips to hire the right dedicated developers for your project.
Tips for Hiring the Trusted Software Development Partner
Industry Experience :- The more experience the company brings, the more confident it can be about its problem-solving capabilities and its promise of delivery.
Client List: If the company can quote projects from different industry domains, it shows its technical depth and workforce.
Testimonials: If you can find several positive reviews on third-party forums, it is quite possible that the company is reputable and known for its professionalism.
Confidentiality - If you can easily discuss keeping your product details private and be ready to sign an IPR clause before starting projects, it is a positive sign.
Work model: Your work model must be transparent and customer-friendly. Even if the company is working in a different time zone, it should be able to offer a smooth customer experience.
Contracts
and Agreements Policy: Signing contracts and legal documents should be very easy for you, as they are necessary but do not directly affect the quality result of the product. So, if you can quickly hire developers and discuss it with them with ease, it will be a hassle-free journey.
Final Thoughts
Software development is a difficult task. But what's more difficult is doing it on time in budget friendly way. This is exactly where SynapseIndia comes into the picture. We finished your search for highly trained and experienced dedicated developers and teams. Our team helps you develop your custom software within your budget and time frame.
Our professional developers are well versed in all cutting-edge technologies and are known for delivering best and high-quality solutions. Contact us to hire our dedicated developers part-time, part-time, or full-time and start your project today.
Tags: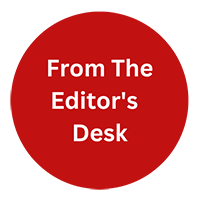 "From the Editor's Desk" is not just about the content. Our content writers will be sharing their thoughts on industry trends, new technologies, and emerging topics that are relevant to our readers. We believe that it's important to stay up-to-date with the latest news and trends, and We excited to share my thoughts and insights with you.