How IT Startup Becomes a Profitable Business
21 Sep 2016
"Each startup comes with various challenges, but once you build yourself technically and professionally, and find the angel investors for your dream business no one can beat you."
One fine day you can wake up with an excellent business concept. To launch your own IT startup, it is good to create an exceptional application, which will help people in day to day life, and open new opportunities for you into the business world.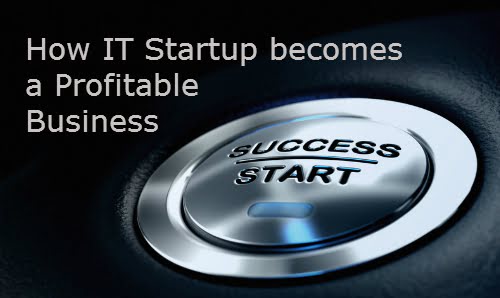 How to avoid pitfalls in tech startup?
According to business professionals, out of every 10 IT startups, only 2 or 3 turn out to be successful in future. Do you have any idea for such a poor success rate of new IT start-ups? Where do young technical minds make mistakes frequently? All the startups are quite different from each other and their future success is decided by various factors. If people came up with a unique concept or a new product, and initiate bringing it into the daily life of people, they take startup as a commercial project, the term end goal of which is to earn a lot of business profit. In this scenario, they need to put some additional efforts in selling their products or services.
Sometimes, a young entrepreneur is able to develop an innovative product but unable to promote it impressively. Yes, if the matter relates commercial achievement, this is actually what you need to consider. Marketing ideas, promotional strategy, figuring out how to grab the attention of the potential users', performing audience analysis, and competitor knowledge, are necessary. If you are unable to do it personally, then you should hire a professional from a reputed software development service provider.
Good and exceptional technical concept can build your dream business in the IT industry. Only a few people understand the uniqueness of their foolproof idea and try hard to make it a hit, even in the cutting throat scenario. They start searching hard for angel investors.
Angel Investors: Angel Investors are those people who provide initial capital for a business start-up, usually in exchange for an equity ownership. But, they take the maximum part of a newly launched business profit. It is good to understand that business angels won't loose the superb chance to get their maximum share when you are building the next fortune brand.
A business investor, when makes a huge investment, wants to get more and more profit. That's the reason, why your business sales is truly important. If the business model of your start-up isn't well worked then nobody will entertain you and offer any business capital.
Conclusion: Everything depends on your ideas, exceptional business driving strategies, and reputed software development partners. The most important thing is the uniqueness in concept. The rivalry of two startups is the rivalry of concepts.
Tags: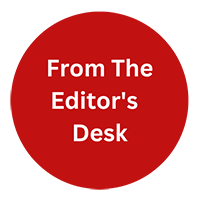 "From the Editor's Desk" is not just about the content. Our content writers will be sharing their thoughts on industry trends, new technologies, and emerging topics that are relevant to our readers. We believe that it's important to stay up-to-date with the latest news and trends, and We excited to share my thoughts and insights with you.