How to Increase Sales On Your Shopify Store
02 Jun 2016
"With the ultimate objective to earn more customers and accelerate business ROI, you need to actively manage your website visitors. Proper navigation, user oriented features and world accepted products are the major requirements of any authentic and reliable store, so work on it impressively and make your store exceptional and demanding."
Sometimes, you have huge traffic on your site, but still increasing your business ROI is a cumbersome task. You need to manage your website visitors effectively. There are multiple ways by which you can manage the website traffic impressively and convert more sales. Shopify app store has innumerable apps, both free and premium versions, which can help to increase your business ROI. Here is the list of some finest Shopify apps, utilized by eCommerce web developers to increase sales on your store: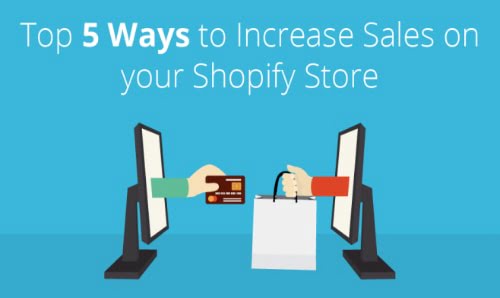 1. Tidio Live Chat : With the power of this app, you can integrate a live chat window on your store and website visitors are able to contact you instantly. If they have any queries regarding your product and services, they find themselves comfortable during their shopping. Tidio offers the real time monitoring facility. With this facility, you can track your customer's activity and track the pages instantly they are visiting. Mobile version of Tidio helps you to talk with the customers any time using your smart devices.
2. Exit Offers: Exit Offers is another most recommended app. There are multiple reasons visitors leave your site early or add products to cart but without checkout exit the site. For such customers, you can use this amazing app effectively and offer message that pop-up when they try to exit the site.
3. Product Upsell: This is one of the most demanding apps on a Shopify app store in the premium version. With the help of this app, you can increase the total amount of every sale by up-selling the products. When a shopping lover is adding product to cart, you can show them related products additionally in the pop-up and prompt them to buy that as well.
4. Yotpo Product Reviews: If you want to review your store products, then the Yotpo Review app is quite effective in getting your product reviews from your customers. Having good reviews on products increases the trustworthiness of your store. An online store having good customers' reviews always earn more sales and easily hit their business objectives.
5. Plugin SEO: Each business owner, wants to display their site in the first page of the major search engines. But, with this ultimate goal your website should be authentic, reliable and also follow the strict guidelines of the search engines. Plugin SEO is a free app that you can use to check the SEO related issues in your site and fix them effectively. The app consistently checks the SEO issues on your site and send you the consolidate reports to fix them.
Tags: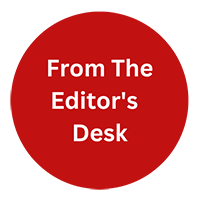 "From the Editor's Desk" is not just about the content. Our content writers will be sharing their thoughts on industry trends, new technologies, and emerging topics that are relevant to our readers. We believe that it's important to stay up-to-date with the latest news and trends, and We excited to share my thoughts and insights with you.