How To Outsource Web Development Service In 2023?
28 Dec 2022
"Outsourcing has gained immense popularity these days. The concept of outsourcing has seen a great acceptance because of the varied benefits it offers. The purpose of the outsource web development process is to save time and money and simultaneously focus on other important business activities."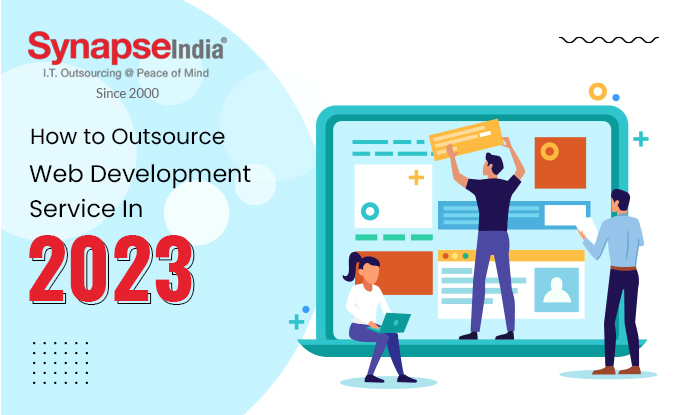 Gone are the days when the scope of web development outsourcing was limited to coding and design work. With the growth in the IT industry, the need and demand for outsourcing has also increased. Companies can now outsource the entire part of the website building process, such as- website design and development to ongoing maintenance and support. Outsourcing of the development process allows you to focus on more important business operations. For a variety of reasons, more companies opt to outsource their web development needs.
Outsourcing is not new in the market but post pandemic its demand has increased considerably. Remote web development has become a significant part of the web development industry. But before you choose to outsource your web development needs, we recommend you to check into other web app development options.
Types of Outsourcing Web Development Models
Offshore Outsourcing
This type of outsourcing has become a standard because of its structure. In this outsourcing a company hires a team or a company from a different nation to do their development projects.
Nearshore Outsourcing
Offshore and nearshore outsourcing are similar in nature, but, in this strategy companies hire outsourcing teams from a bordering country. This type of outsourcing reduces the number of challenges because of varied factors, such as- same time zone, many cultural similarities.
Onshore Outsourcing
Onshore outsourcing is the process of hiring a developer's team from your own country. The primary advantage of this strategy is it eliminates communication challenges.
Outsource Web Development- Benefits
Better Resource Management
Outsourcing is employer friendly and saves company's both time and money. Instead of hiring an in-house team of developers, designers, and project managers you can employ a fully staffed outsourcing partner. Outsourcing partners will have a thorough knowledge of the development process and you do not have to spend hours in training them. However, extensive research is required before hiring a dependable outsourcing partner. An efficient outsource web development company will shape the future of your project.
Talent Pool
The growing pattern of the tech industry has created an urge for new talents. However, it is not easy to find the best from the rest. This is when outsourcing comes into the picture. If you choose to hire a group of people on the basis of outsourcing, then it offers you a much wider pool of talent across the globe. You can delegate your project to the group of professionals who hold experience and expertise in their domain.
Opportunity for Scaling
Long-term IT projects take months or years to complete, which escalate the need for scalability and flexibility. Agile methodologies allow the development team to remain flexible throughout the entire development process. But scaling employees is not as easy as it seems. Development companies who outsource their service have multiple employees who are ready to go ahead with the project at any time. During the entire development process, whenever your project requires more hands, specific acumen, or industry experience, the company will simply assign the project to their experts.
Focus On Business Goals
Outsourcing allows companies to focus on crucial aspects of the business. The initial stage of outsourcing requires your attention when you need to provide details such as- design, features, deadlines, data, and budget to the outsourcing team or company. Once the outsourcing company has gathered all the relevant data, you may not need to devote time to the project. A professional IT partner will communicate their preliminary results regularly to help the client stay up-to-date and make possible corrections.
Faster Time To Market
The decision of outsourcing will also speed up the launch of your website. Outsource web development team will take care of many aspects at the time of project delivery. You can focus on the promotion of the product meanwhile the development team can design and launch the product on time.
Professional Consulting
Apart from executing your project, the expert outsourced team will use their professionalism to potentially improve your project. They'll use their knowledge, skill, and collective experience to assess the product idea, improve the design, test assumptions, and will make sure that the product is capable of fulfilling users' needs.
How to Choose An Outsource Web Development Company?
Read Reviews
Before you choose the outsource web development company, make sure you have the complete knowledge about the company. Do not forget to check its reviews on the platforms like GoodFirms, Clutch, and Glassdoor. This will give you an understanding of how the company operates and communicates.
Check Domain Expertise
Many IT organizations hold expertise in specific domains. For example, if you want to develop a website for the healthcare industry then search for companies who have proven commercial experience in developing websites for this niche.
Build Communication
Effective communication is the key behind the success of outsourcing projects. Therefore, find a responsive partner for your business needs who is available to respond to your emails, calls, keeps you up-to-date with the progress, and communicates messages and feedback clearly.
Sign an NDA
A Non-Disclosure Agreement (NDA) is important for the security of your data. It will not only keep your customer data secure but will also increase the chances of a successful collaboration. An NDA agreement must contain the data relating to intellectual property, conditions for project termination, sensitive data, responsibilities for both parties, and more.
Final Words
The features of outsourcing are many but at the same time it is riskier. Outsource web development requires proper planning and communication, an effective strategy is vital if you want to have a well-developed web solution.
Tags: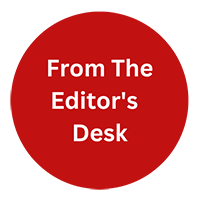 "From the Editor's Desk" is not just about the content. Our content writers will be sharing their thoughts on industry trends, new technologies, and emerging topics that are relevant to our readers. We believe that it's important to stay up-to-date with the latest news and trends, and We excited to share my thoughts and insights with you.