Increase Sales of Travel Business with Support of SynapseIndia
18 Feb 2020
"This blog is all about technical support and an experienced approach of SynapseIndia towards the travel industry. We help you attain a growing travel business in a matter of short time."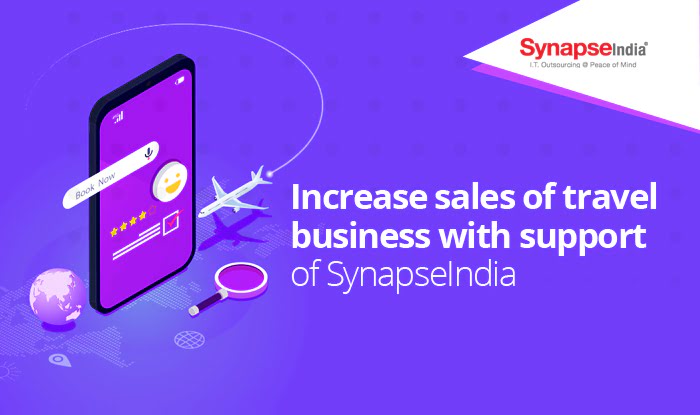 Advancement in recent technology has changed the way to power tour and travel industry. There has been a phenomenal increase in the number of travelers exploring worldwide, making the best of the updated technical assistance.
If you are owing a travel business, and looking the ways to increase sales of flight tickets, hotel reservations, cruise or car rental booking, then adopt superior technology support of SynapseIndia.
Emerging technical products and services of SynapseIndia have paved the way for success for the travel industry. Our exclusive range of website development, mobile app development, and web application development services can help you grow your tourism business.
Not only this, our competent travel technology experts know all the insights of the travel industry vertical. They are fully proficient in developing futuristic development software, website, and application for your business to reach a wide range of customers and generate more leads.
Moreover, quality testing of travel software and apps is one of the main fortes of SynapseIndia. Our high-quality technology experts make sure to deliver a bug-free project by performing testing during the development process and before the final delivery.
Find out quality technology services of SynapseIndia to grow tour & travel vertical
Software Development Support
Automation is the key to drive more bookings in a travel vertical. For this purpose, SynapseIndia offers highly proficient and user-friendly software development support to travel entities. Innovative and technically advanced booking, tour management, planning, agent reservation, and accounting software of a travel agency offers smooth-operational flow.
Mobile-Friendly Operations
Mobile applications for the travel industry continues to dominate for years. Give your customers complete accessibility towards your travel offers and deals and book anytime they want. In a way, SynapseIndia's robust mobile application technology for the travel industry helps to reach new customers by providing pertinent travel product information in the palm.
Our range of mobile application experts is well-versed in developing mobile application solutions for the tourism business with dedication and quality approach. They understand the client's requirements to create a competitive mobile app for Android, iOS, and Microsoft devices with fast operational benefits.
Artificial Intelligence
You are aware of the fact that the travel industry works without any time restriction. You have to be available 24x7 to offer reliable support to travelers and customers. Well, Artificial Intelligence will help you attain round the clock business presence in a hassle-free manner.
SynapseIndia's technical experts support you add the assistance of Chatbot with your travel business in order to serve customer inquiries at any point in time.
Stay in touch with SynapseIndia to take your travel business to a whole new level. Contact us at info@synapseindia.com.
Tags: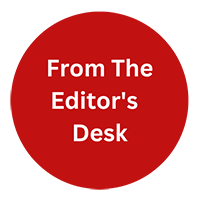 "From the Editor's Desk" is not just about the content. Our content writers will be sharing their thoughts on industry trends, new technologies, and emerging topics that are relevant to our readers. We believe that it's important to stay up-to-date with the latest news and trends, and We excited to share my thoughts and insights with you.