Laravel development company – Fast & quality web development
30 Aug 2018
"Laravel development company, SynapseIndia, is a trustable provider of affordable Laravel development services in USA and other regions of the world."
Laravel development company, SynapseIndia, is a trustable provider of affordable Laravel development services in USA and other regions of the world. We bring rich experience in using Laravel, one of the best PHP web development frameworks, to create high-quality websites and web applications.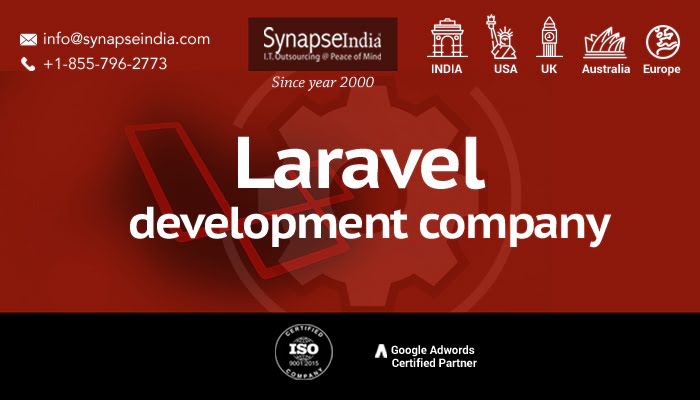 Laravel is an open-source PHP web framework that follows the model-view-controller (MVC) pattern. This platform makes the web development process simple and faster by easing the common tasks such as routing, authentication, caching and sessions. It is characterized by the following features:
Built-in large engine templates
Presence of various object-oriented and pre-installed libraries
Clean documentation and MVC support
Development of web applications with user-friendly interfaces
Composer feature allows the development of web application of any sizes
Mail services integration
Unit testing
Task configuration, scheduling and management
We at SynapseIndia specialize in offering a wide variety of web development services & solutions using Laravel. You can rely on our experts for Laravel template design & development, custom Laravel web application development, extension development, RESTful application development, Laravel data migration, eCommerce development, etc.
Businesses hire Laravel developer from SynapseIndia because we are able to deliver trending web solutions with the fast turnaround time regardless the project complexities and challenges.
Tags:
Author

: Manish

Manish, a blog expert by profession, knows how to deliver perfect blogs for various services such as cloud computing, game development etc. From the blogs written by him, it is evident that they are the epitome of knowledge sharing. His expertise and brilliance to deliver unique blogs is what that makes him stand out of the box.