Magento Marketplace is Live !! - SynapseIndia
26 Apr 2016
"Magento is one of the most preferred online store platform in the current eCommerce world. With the introduction of Magento marketplace, you can convert your online store into a multi vendor marketplace and enhance your business without any boundaries."
Magento is the world's leading eCommerce platform, and offer an extensive range of services and facilities for online store. Recently, Magento marketplace has been live, and offer a great merchant experience. Professionals at Magento eCommerce Development Services are working hard, and ensure an exceptional experience for online shopping lovers.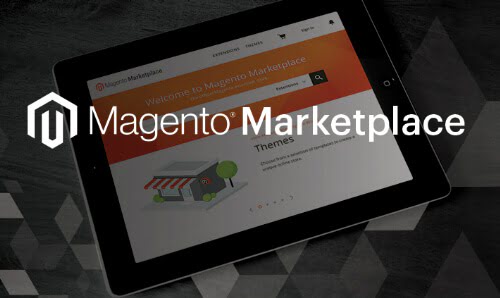 Top benefits of Magento Marketplace:
Magento marketplace has numerous benefits for the online store owner. Its additional features can provide a complete set, and state of the art online marketplace. Here are a few points by which store owner can benefit a lot:
1. Huge Traffic and more deals – With the help of huge traffic, online store owners can get more deals after converting their store into the marketplace.
2. Magento Store Seller – Displaying your product in a marketplace is definitely a good step for a seller or small shop owners. This step is really helpful to increase the sales conversion by adding their product into a branded marketplace.
3. Price Comparison – It is very easy and almost a major factor to win the marketplace. With the help of price comparison, online shoppers are able to compare the product price for different sellers at same place quickly.
Top Features of Magento Marketplace:
Unique seller profile.

It offers an eye catching landing page with top 4 sellers with their top 3 products.

Users can view the list of all the sellers of the marketplace at one place.

Online merchants can add banner, logo as well as custom HTML text.

There is a great option for feedback and reviews with interactive star rating.

Connect to seller with captcha power.

It allows seller to integrate Carrier and Tracking code for orders.

Adequate back-end administration for seller account.

Admin can easily manage the landing page setting, seller's profile page setting, inventory setting and create custom templates.

Create tree node structure for multiple category selection.

Work with all the themes and templates including responsive templates.

Multi Lingual support.
Additional things in Magento Marketplace:
A thoughtfully made online store along with smarter search, and faster product browsing facility.

Curated set of demanding products and services that have been through Marketing, and Business Value reviews

Well integrated with marketplace account that keeps track of each purchase history legitimately.
With all the aforementioned benefits, Magento professionals are also looking forward to introduce some additional things to achieve new milestones in the eCommerce world.
Tags: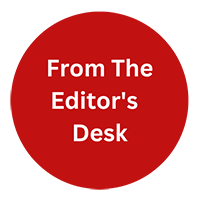 "From the Editor's Desk" is not just about the content. Our content writers will be sharing their thoughts on industry trends, new technologies, and emerging topics that are relevant to our readers. We believe that it's important to stay up-to-date with the latest news and trends, and We excited to share my thoughts and insights with you.