Malware Attack on WordPress Website - Case Study
02 Mar 2022
"Read the case study to know how we helped our client to restore a WordPress website after Malware attack. Contact us to hire WordPress developer for your project."
A particularly insidious type of malware is ransomware, which secretly installs itself on your Windows systems and crashes the system. That lock is inevitably accompanied by a message demanding payment if the owner of the system ever wants to access the files again. Unless you are very lucky, you will lose everything important on your hard drive, unless you pay.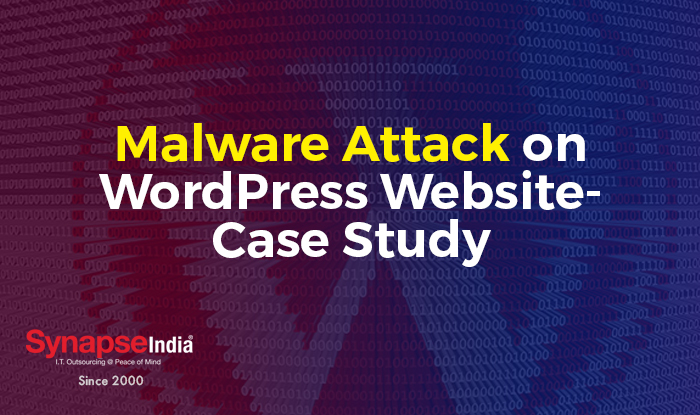 Although older versions of ransomware sometimes had poor encryption, recent iterations are better designed. Although you could pay the ransom, that's no guarantee that things will work, as Strategic Reit, one of our California clients, discovered when his website went down after a malware attack. Read our full case study to know everything in depth.
Quick Glimpse – Malware Attack on WordPress Website
| | |
| --- | --- |
| Column 1 | Column 2 |
| Client location | California |
| Threat Actor | WordPress Website / Malware attack |
| Recovery time | Shortest possible time |
| Method of Discovery | Restored backup & cleanup infected files. |
| Restored files | .htaccess, index.php, & about.php |
| Business impact/loss | Null |
The Case – Malware Attack on WordPress Website
Strategic Reit, a public non-traded REIT, suffered a devastating malware attack that infected its WordPress website consisting of some important features such as wp-content, theme folder, wp-admin, and wp-include. This attack stopped the website's ability to function at full capacity and our client was unable to work or view their website for some time while they had the data held for Malware.
The website's existing data backup/disaster recovery and network security provider did not have the security measures in place to prevent Malware attack. Therefore, the customer sought help from SynapseIndia during the Malware attack when their previous Network Security and Data Backup/Disaster Recovery provider was unable to remove the infection from the website and restore the data successfully.
Our Approach to Resolve the Issue
SynapseIndia immediately stepped in to act against the ransomware attack. First of all, our expert worked to remove the infection from the website. We then make recovery easy, regaining access to data and restoring data, including WP content, theme folder, infected files, WP inclusion for further protection in the future.
SynapseIndia was able to help Strategic Reit resolve the infection, restore data and get backup and running at full capacity in minimal time. After the recovery is complete, we suggest creating an account on Sucuri to implement more secure protections and check the security and performance of the website.
1. Remove malware infection from internal files like .htaccess, index.php and about.php.
2. Analyze existing data and backups to determine the level of loss and how to proceed.
3. Restore data.
5. Our expert suggested a platform called Sucuri to experience live website security scanning.
8. Immediate support to solve the problem in the shortest possible time.
Services we Provided
· Virus eradication
· Data recovery and restoration
· Network security
· Data backup and recovery
· Resolve issue in minimum time
Tips to Prevent Yourself from Malware Attack
Here, we listed-out some of the tips to prevent yourself from Malware attack. Let's take a quick look.
Use Encryption to Protect Data in Transit
Cybercriminals take every possible opportunity to hijack your data, including while it is in transit. Conversation between website and server, email correspondence with outsiders, internal organization correspondence can be intercepted and used by bad guys for their malicious purposes. The company must keep data in transit safe from prying eyes.
Backup Your Files Regularly
If the user's device is infected with malware, it will delete or corrupt the data on the user's device. Prepare for the possibility of data loss on your devices by regularly backing up your files. These preventative steps are much easier than trying to recover data after a malware attack. The two most common ways to back up your files are to copy the data to an external drive and use an online backup service.
Use a Secure Authentication Method
Continuing our list of how to prevent malware attacks, we now turn our attention to authentication. A company can protect its network by using strong authentication methods. Instead of just using passwords, organizations should frame a policy of using stronger authentication methods.
Wrapping up
If you ever face the same problem, let the professional handle the case. Contact SynapseIndia to get a free quote and our experts will help you to the best of their knowledge in the shortest amount of time.
Tags: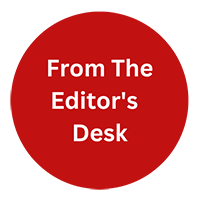 "From the Editor's Desk" is not just about the content. Our content writers will be sharing their thoughts on industry trends, new technologies, and emerging topics that are relevant to our readers. We believe that it's important to stay up-to-date with the latest news and trends, and We excited to share my thoughts and insights with you.