Mobile app development services on basis of monthly project costing
25 Jun 2020
"This blog is about mobile app development services based on monthly project costing plan."
Are you looking forward to hiring mobile app developers? Well, there are various ways of getting in touch with skilled and professional app developers.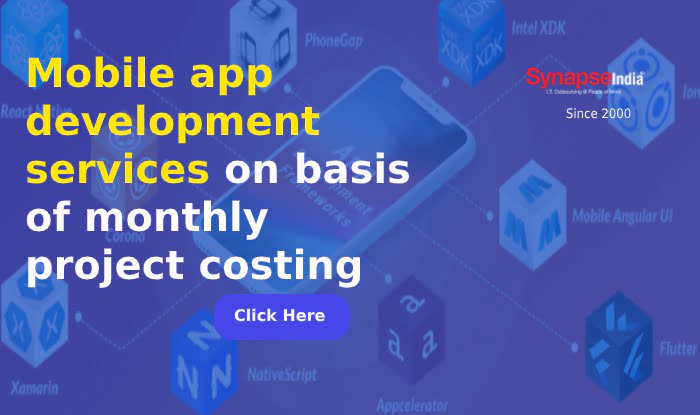 The developers of SynapseIndia appear highly experienced and certified to build and develop result-oriented application for you. Most importantly, you can hire developers on monthly project costing basis, if you have a limited budget and less time.
Online businesses are flourishing these days allowing traditional companies to transform their operations digitally. In the midst of all this, starting an app is a profitable matter to reach a wide range of customers worldwide.

If you are planning to create one for your business in limited budget, then better hire developers on monthly basis.
Monthly Project Costing
The development of a mobile application is a technical process done by industry experts. Developers at SynapseIndia as highly proficient that have already developed thousands of successful apps for developers.
You can rely on them to create user-friendly Android or iOS mobile application to reach target audience and expand business.
A Mobile app development project on a monthly basis allows you to get the work done a matter of few days. In between this period, best mobile app developers of SynapseIndia design, make a plan, add features, and create a profitable mobile app.
The monthly project costing is affordable also especially for small & medium size companies. There is no such need to have resources within the company. Hire proficient mobile app developers of SynapseIndia as your extented team for a month.
Multiple benefits of hiring mobile app developers from SynapseIndia
First of all, monthly project costing of mobile app development services is cost-effective for your business. Look forward to add custom functionalities in app targeting global customers and fulfill business objectives.
Business-centric solutions: The team of certified mobile app developers at SynapseIndia are known for their client-centric approach. They completely understand requirements of clients before starting the actual development. In fact, growth-oriented solutions are offered using cutting-edge tools to let you grow your business widely.
Proven experience: Another benefit is years of experience that mobile app developers carry to bring customized solutions. They are well-versed with updated technologies and what's going trendy at present. Based on all, highly competitive mobile apps are created to boost sales.
Maintaining complete transparency: Keeping things clear since beginning is one of the fortes of mobile app developers of SynapseIndia. They maintain transparency with clients using monthly project costing development plan. Every single mobile app development progress detail is shared with clients to make sure everything is going on in smooth manner.
Round the clock maintenance: Mobile app developers of SynapseIndia work accordingly as per different timelines of clients. Thus, they offer 24x7 maintenance support to you regarding development and performance of mobile app.
Investing in monthly project costing mobile app development is a profitable decision. Rely on SynapseIndia to make a difference in your business and meet requirements in a short while.
Contact us for any query at info@synapseindia.com
Visit at: https://www.synapseindia.com/services/mobile-apps-development-company.html
Tags: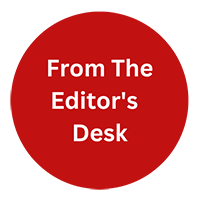 "From the Editor's Desk" is not just about the content. Our content writers will be sharing their thoughts on industry trends, new technologies, and emerging topics that are relevant to our readers. We believe that it's important to stay up-to-date with the latest news and trends, and We excited to share my thoughts and insights with you.