Nougat is the new incarnation of the Google's Android OS
06 Jul 2016
"Since the commencement of the Android platform, Google has followed the alphabetical pattern when selecting dessert-themed titles for mobile operating system like Kit Kat, Lollipop, Marshmallow, etc. and now they reveal the name of the coming operating system, that will be Nougat."
An operating system has tremendous role to provide common services for computer programs with the combined help of a device hardware and software resources. From desktop PCs to laptops, tab to smartphones every thing requires an operating system to perform their function. When you will explore the function and features of an operating system, then you will find out there are revolutionary changes in the last consecutive years. World's most famous operating systems, whether it is Android ,Windows or an 'Apple' have exclusive features and people are more likely to use these platforms.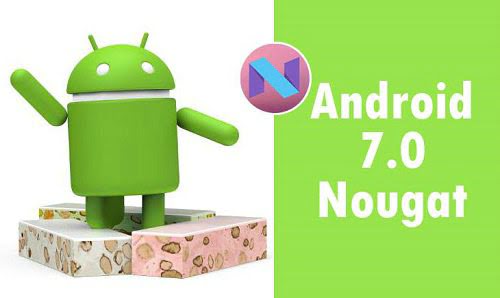 Nougat Will be the Next Version of Android OS
Mobile operating systems, Android, Windows or Apple, there is a revolutionary change in the last couple of years. These all the platforms have their own features and offer brilliant experience to their users worldwide. But, Android platform has earned ultimate recognition and adaptability among users becoming one of the most demanding platforms across the sphere. Easy to use interface, user friendly features and budgetary mobile phones entice people to buy Android devices and enjoy its incredible features at their fingertips.
World's leader 'Google' consistently works to offer a great solution to their users. Consistent research and development of the Android's professional and their dedicated effort really plays a crucial role for Android lovers. Android's team of Google consistently works on mobile operating system and no single stone unturned to offer top notch features and facility on android platforms. Till, now they have released various versions of the Android OS and followed dessert-themed titles like Kit-Kat, Lollipop, Marshmallow, etc. But this time Google allows their fans to put their valuable ideas regarding the naming convention of newest Android OS and finally 'Nougat is selected'. It will arrive at the end of this year and comes with a split-screen view for phones and tablets, redesigned notifications, revamped doze, number blocking, and better support for virtual reality and other excited features.
Get the latest solution With Android App Development Company India
Android App Development Company India continuously works on the development of the world class app . With the announcement of Android Nougat, the professionals at Android App Development Company India explore the features of the coming operating system and prepared themselves to offer world class solutions for clients worldwide. So, if you are looking for android app development or solution, you should get in touch with the innovative professionals of Android App development India.
Tags: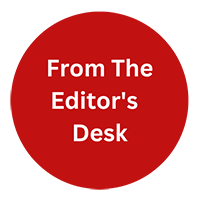 "From the Editor's Desk" is not just about the content. Our content writers will be sharing their thoughts on industry trends, new technologies, and emerging topics that are relevant to our readers. We believe that it's important to stay up-to-date with the latest news and trends, and We excited to share my thoughts and insights with you.