"PhoneGap enables software programmers to build applications for mobile devices using JavaScript, HTML5, and CSS3, instead of device-specific languages such as Objective-C."
PhoneGap being a free and opensource framework for mobile application development, allows developers to create mobile apps using web APIs adhering to the standards of the platforms.
Even the PhoneGap Build service does the work for you by compiling apps in the cloud.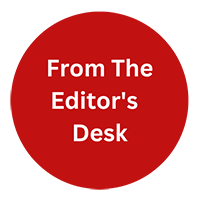 "From the Editor's Desk" is not just about the content. Our content writers will be sharing their thoughts on industry trends, new technologies, and emerging topics that are relevant to our readers. We believe that it's important to stay up-to-date with the latest news and trends, and We excited to share my thoughts and insights with you.