Questions to Ask Before Hiring Software Development Team
22 Dec 2021
"Today, in this blog, we will look at some of the questions to ask before hiring a software development team."
Software development outsourcing is a practice that gets companies out of trouble, but it can also backfire if companies are not careful when selecting and hiring their software development team. Therefore, before signing anything, it is necessary to address several questions to assess the compatibility of the future team with the contracting company. So, let's see what some of the queries companies are should ask before hiring a software development team.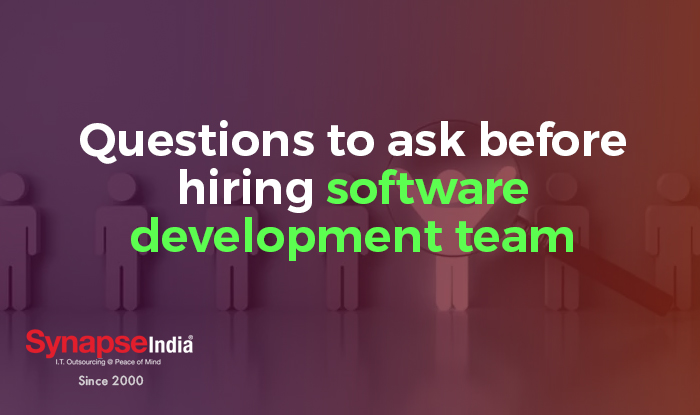 Top Questions to Ask Before Hiring Software Development Team
Companies should thoroughly vet prospective software development companies before signing any type of contract or discussing project-specific details. When a company promises to take care of all the requirements of a company and more, it can be very tempting to sign on the dotted line, but it is not realistic.
The following questions, when asked as part of the selection process, can help organizations identify software and application development companies that will be productive and suitable for completing projects while delivering high-quality results.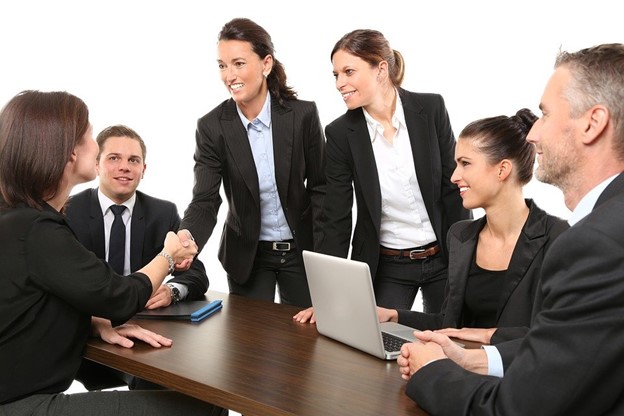 Question 1: Do you have any experience working on similar projects?
This is one of the first questions you should ask your potential software development partner, as the answer can give you a pretty good idea of what this collaboration would look like. Because although one may be tempted to assume that a true specialist can adapt to any situation, the fact is that experience counts.
Hiring a software development team that has already worked on a project similar to yours means that you will partner with someone who has a better understanding of your tasks and the team who knows what to do in the event of an issue.
Question 2: Can you describe your normal procedure and schedule?
To complete projects, most companies must operate on a limited schedule and budget. Software development outsourcing companies should provide an overview of their normal project process, how they will be communicated during the process, and the average completion schedule to their potential clients.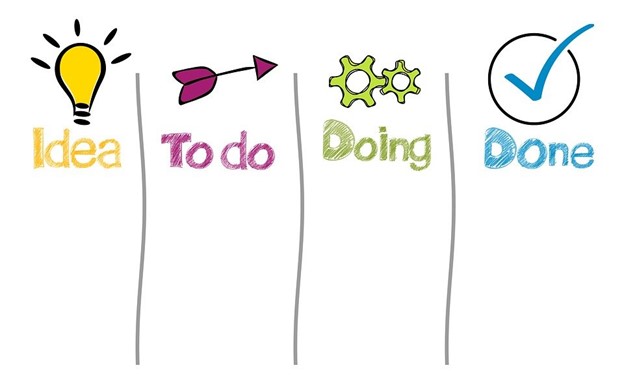 Question 3: How much visibility will my organization have in the project?
Your company should always be able to set futuristic goals for the project. However, the success of your project will generally depend on your ability to get a complete overview of the work as it progresses. Ask the software development company how they approach transparency and how they keep clients informed throughout projects.
If a company is unable to offer you with details about visibility, you should consider it a red flag. You should be able to get clear updates on your project and understand how things are going. When you can't do that, you can't make sure the project stays on track.
Question 4: What does the quality control process look like?
Quality assurance is a critical part of the software development life cycle. Quality analyst engineers have various skills and talents than developers, so when you are vetting new equipment, make sure they have both types of professionals on staff. This will show that they take the quality control process seriously and pay as much attention to it as the software development process itself.
In addition to meeting the professionals, ask what the testing process entails and how they approach it. Also, try to learn how developers and QA specialists work together to ensure product quality and minimize errors.
Question 5: Could you show me a portfolio and testimonials from previous clients?
The potential partner should be able to point to previous work and client references to provide evidence of their success with projects. If they are unable or unwilling to provide them, this should raise red flags, as it suggests that they lack experience or have had customer issues in the past, indicating that they may not be the right development team for your project.
In addition to reading testimonials, ask for contact information for these past clients so you can take a closer look at their brain and learn more about the working relationship and the bottom line.
Question 6: How well do you handle changes or problems that may arise throughout a project?
The previous question that we mentioned earlier, paved the way to the last one on our list, which concerns the capability of the developer's team to adapt to changes. And these modifications can occur in any phase of the project, therefore, specialists must be prepared to adapt at any time.
The second part of the research, on how they approach problems, can also shed some light on how they will be able to handle unforeseen circumstances, which can act as obstacles to the success of their project and their tasks.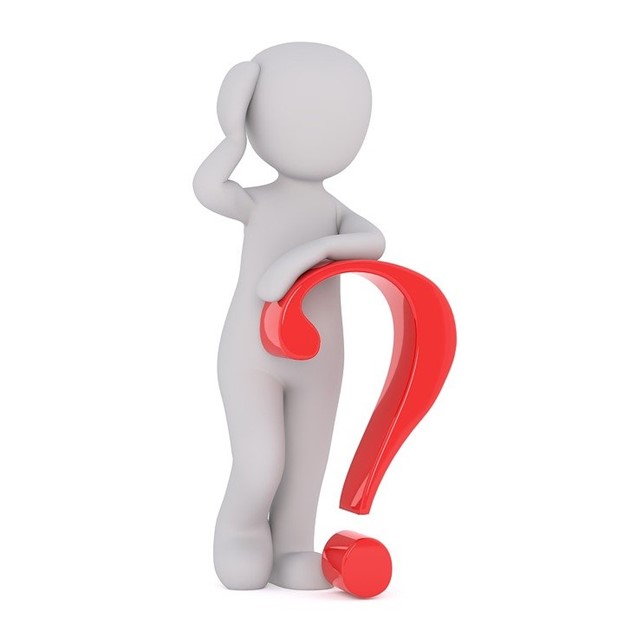 Final Thoughts
SynapseIndia helps operationally augment technology teams, design, and build web applications and products focused on user experience, and drive customer initiatives in digital transformation in our focus industries.
We work with the eminent and best talent in the world. That way, you can outsource with confidence and bring the expertise you want to complete your software development project. Contact us and let us provide expertise to your teams in a fast, transparent, and efficient way.
Tags: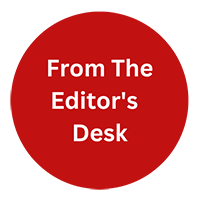 "From the Editor's Desk" is not just about the content. Our content writers will be sharing their thoughts on industry trends, new technologies, and emerging topics that are relevant to our readers. We believe that it's important to stay up-to-date with the latest news and trends, and We excited to share my thoughts and insights with you.