SharePoint Mobile Solutions: Is it really Boon for an Enterprise in keeping its Business on the go?
05 Aug 2014
"SharePoint mobile solutions enable making the most of SharePoint offline. A number of benefits it offers include ease of accessing the entire system using mobile devices, easy updating of contacts, simplified working from any remote location and many more, that ultimately lead to higher production capacity."
Gartner predicated that by the year 2016, 40% of the workforce from all over the world will be using mobile devices for any kind of productivity. This has led to the need of finding effective ways through which the empowerment and security can be taken care of while operating in mobile platforms. The IT administrator of an organization is actually responsible for the security of organizational data and data transfer.
Most of the global firms have been keeping their faith on SharePoint. Thus, something has to come for the mobile platform too from them as expected. With its mobile solution, SharePoint 2013 is the ideal reply to all of these. As per Ponemon Institute research, it is estimated that last year a total of $5.4 million was spent on recovering from data breaches.
This makes it more important to strengthen the operation model. As BYOD has become a common practice, most of the data transfer happens outside the organization server or Cloud. Mobile being the prime means to do all these, SharePoint has covered the points through which any data misuse might happen. In the present time, it is actually proving its worth to the organizations around the globe.
Some facts supporting SharePoint 2013 mobile way
78% of the deployments done lately by companies are some form of customization to go with mobile experience. It includes customizing content, site and platform, etc. More of the search related to documents is now coming through mobile devices, 12% exactly. This is expected to go higher in the coming years.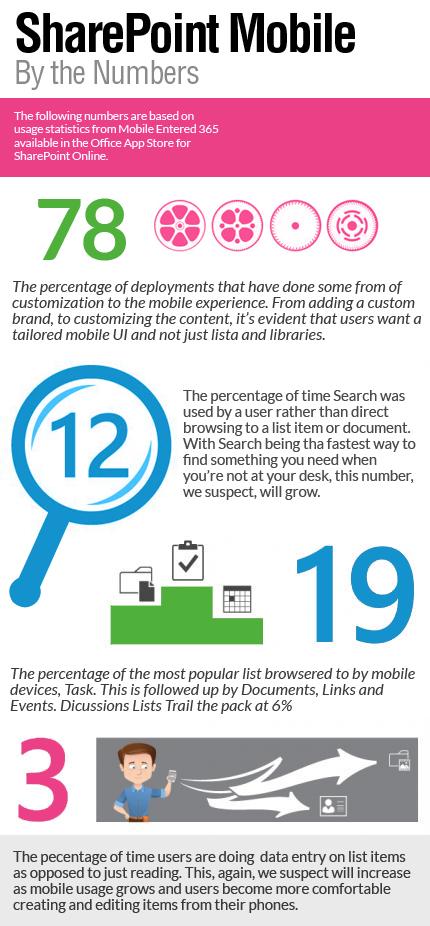 Benefits it brings on table for enterprises
For running any organization, much of the organizational operations are dependent on various tools. In this regard, it would not be wrong to say that an experienced SharePoint development company has always been offering finely tuned solutions tailor made for every organization. Now is the time to make the most of SharePoint offline with its mobile solutions. Updating contacts, getting access to quotes and phone numbers becomes a lot easier with mobile solutions from SharePoint.
Employees are no more desktop dependent and can even add value to the organizational operations on the move. This ultimately increases the overall productivity of any firm. Employees can access the whole system by using their Smartphones or tablets and can perform jobs even while being offline. This is the biggest advantage which SharePoint 2013 offers. The interface has also been modified with mobile friendly UI fit for any device.
All Benefits Summed up
Working from any remote location gets easier while even being in offline mode.

The installation has become a lot easier. It can be downloaded in minutes.

The interface has been optimized for small-display Smartphone or tablets too.

Mobile Administration panel allows ease of use and higher security standard.
With all the features and possibilities in place, while the operation process becomes lot easier and less time consuming, the decision making time gets much lesser resulting into higher production capacity. No wonder SharePoint mobile solutions are set to serve modern businesses in the time to come!
Tags: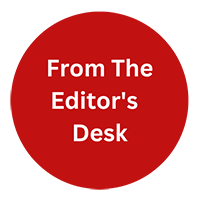 "From the Editor's Desk" is not just about the content. Our content writers will be sharing their thoughts on industry trends, new technologies, and emerging topics that are relevant to our readers. We believe that it's important to stay up-to-date with the latest news and trends, and We excited to share my thoughts and insights with you.