Software outsourcing company with best software programmers
30 Aug 2018
"Software outsourcing company, SynapseIndia is known worldwide for delivering a wide range of IT solutions."
Software outsourcing company, SynapseIndia is known worldwide for delivering a wide range of IT solutions. The services offered by us aim at fulfilling the demand of USA based corporate customers.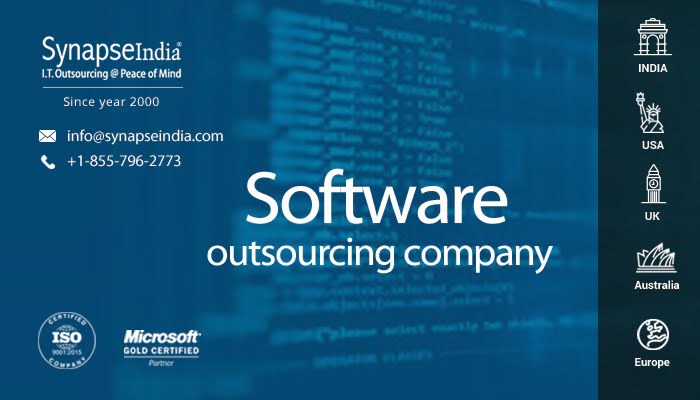 Services we offer:
As a well-recognized software outsourcing company, we believe in delivering truthful, transparent and collaborative services for the following -
Web and Mobile - By leveraging the capabilities of all the available technologies of mobile and web platform, we deliver high-quality software development services for both.
Application maintenance - Get maintenance services at reduced costs from us and focus on growing your business while leaving the headache of maintaining the software applications to us.
App modernization - Our development services help in the modernized transformation of your apps by using the state of art technologies while still maintaining the business value.
Reliable development team - Being a trustworthy IT outsourcing company, we offer reliable software development team who have gained immense experience after serving clients from different industry verticals.
About SynapseIndia
As an active IT software development company since 2000, SynapseIndia has always maintained a constant "on-time" delivery rate. To know more about the methods employed and services deployed, visit our website.
Tags:
Author

: Nilesh
Nilesh is an industry-expert technical content writer carrying a wide experience of writing blog posts and marketing content. He writes as per his great technical/IT knowledge acquired through the years to provide informative content. Also, the author has a real expertise in writing detailed and specific content for technologies.