ASP.NET Software Development Outsourcing Services for Efficiency from SynapseIndia
05 Jan 2019
"SynapseIndia has an experienced ASP.NET development team for delivering industry-best software outsourcing services."
SynapseIndia has an experienced ASP.NET development team for delivering industry-best software outsourcing services. Microsoft certified developers of SynapseIndia are capable of transforming a variety of business requirements into highly efficient and scalable .NET-based solutions. All the solutions and applications delivered by SynapseIndia are tested under robust quality guidelines.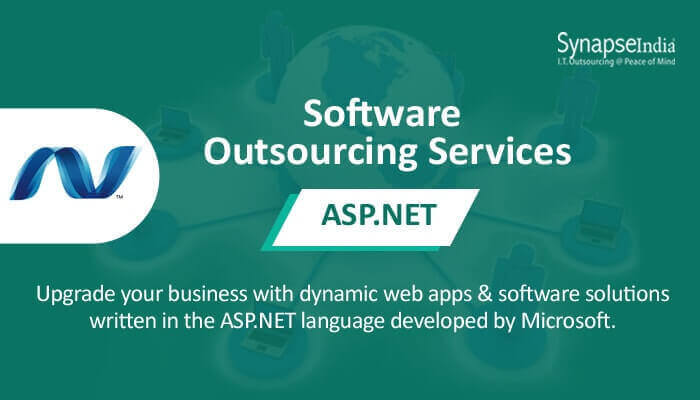 Furthermore, the development experts in the company can customize third-party .NET software to make them more precise for a business.
The company has a track record of successfully catering to a diverse range of enterprises and organizations in the USA and elsewhere in the world. It combines engineering prowess with service quality to deliver the most powerful solutions to clients. It also offers robust and flexible back-end development services to all kinds of businesses.
SynapseIndia has a track record of effectively driving clients' business with a variety of services and products. The services or products may vary from client to client, but the quality and robustness remain constant across them.
The developers working at SynapseIndia are capable of understanding your perspective and offer you the development service you're looking for. They guarantee information security and confidentiality while working on a development project.
Understand that security is paramount in a world that makes modern businesses increasingly vulnerable to threats like cyber attacks. The company deploys the very latest development tools and technologies, such as the PHP framework, MEAN stack, and HTML5.
Tags:
Author

: Manish

Manish, a blog expert by profession, knows how to deliver perfect blogs for various services such as cloud computing, game development etc. From the blogs written by him, it is evident that they are the epitome of knowledge sharing. His expertise and brilliance to deliver unique blogs is what that makes him stand out of the box.