Strengthen your Business Operation with Microsoft SharePoint
27 Apr 2017
"Microsoft SharePoint can provide the unique sets of features to strengthen your business. So, get the help of expert SharePoint professionals and enjoy the benefits of amazing solution powered by Microsoft technology."
Backed by Microsoft technology, SharePoint is one of the most preferred web app development solutions that is used for developing a feature-rich content management system, robust intranet portals, and business intelligence software. The SharePoint platform has a bunch of benefits and that is why various business owners are hiring SharePoint Development Company in India to create the custom-made solution using this matchless web app development solution. Let's dig deeper into the benefits of Microsoft SharePoint: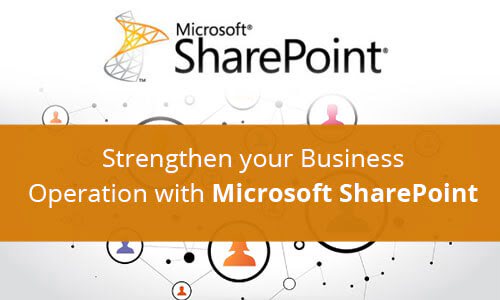 1. It offers a consistent and user-friendly experience.
2. Makes your business activities easier and faster: Various business activities, for instance, signature verification & approval, document checking and approval, and internal issue monitoring can all be initiated, tracked, and reported effectively with SharePoint.
3. Satisfies regulatory needs: Sensitive business information and customer credentials can be managed efficiently with the powerful settings in SharePoint. It manages web security, storage capacity, and expiration policy proficiently.
4. Manage content easily: Informative content can be created and scheduled for publication easily on peculiar websites. The Microsoft SharePoint platform can also manage the multi-lingual content and link the relationship between translated content as well as original content.
5. Simplify business data access: It enables users to create streamlined views of complicated data without introducing additional information.
6. Enable professionals for basic leadership: Business intelligence portals can be made by professionals which provide valuable information from different sources and show it in dashboards to make the future business decision better.
7. Provide technology integrated platform: The open framework of SharePoint supports for simple integration of multiple technologies like extensible markup language (XML), and simple object access protocol (SOAP), and it also provides multiple APIs as well.
If your business needs SharePoint development or its maintenance services, connect the experts at SynapseIndia, a leading web and mobile app development company in India. At SynapseIndia, professionals have long years of expertise in delivering the best and cost-effective Microsoft SharePoint Development services to their global clients.
Tags: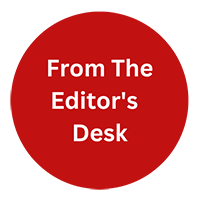 "From the Editor's Desk" is not just about the content. Our content writers will be sharing their thoughts on industry trends, new technologies, and emerging topics that are relevant to our readers. We believe that it's important to stay up-to-date with the latest news and trends, and We excited to share my thoughts and insights with you.