6 Methods Followed By SynapseIndia To Make Clients Feel Valued
07 Apr 2022
"The secret recipe behind a successful business is a long-list of happy and satisfied clients. It is important to make clients feel valued in order to gain their trust and loyalty. "
A genuine and legitimate connection with the clients acts as a bridge that helps in bolster client loyalty, clients feel valued and keep coming back to utilize your service. We are living in a highly-competitive world where the major concern of companies is to lock the deal with the clients. At SynapseIndia, we give equal importance to clients' happiness and their satisfaction.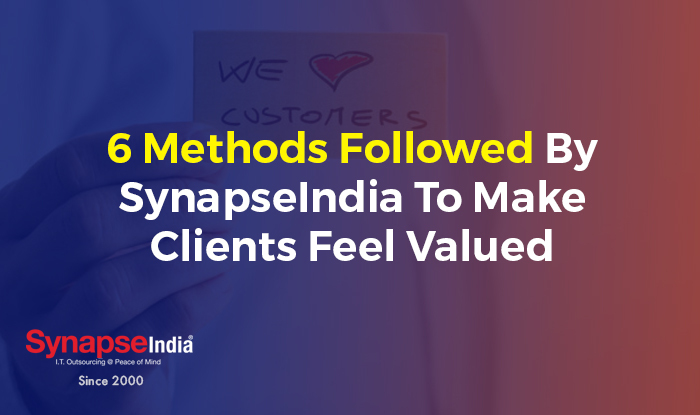 Happy clients feel valued and remain loyal to business and loyal clients play a significant role in the growth and success of business. A satisfied client will promote your business behind your back by talking about business ideologies to their friends and co-workers. Unknowingly, they do free word of mouth marketing for you and as a result, your business grows. Hence, it is of utmost importance to make your clients feel valued.
We are proud to say we have a long list of happy, satisfied, and loyal clients. But how do we do it? What secret formula do we use to make them feel valued?
Let's delve into some of the strategies that we employ to make our clients feel satisfied.
Pay Attention
No client is waiting for you to roll out the red carpet for them, instead, all they want is to know they exist in your mind. However that doesn't mean you can bother them every now and then with your mails and outward attention and make them feel suffocated. Greet them with professionalism not with excitement when they get through the door. And if you are connected with them through online business, don't bombard them with emails and calls.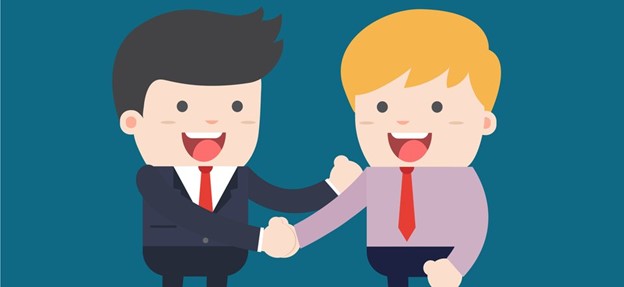 Strike the right balance of personal attention without looking desperate and pushy. Be visible and show them you are there to help them through your services.
Genuinely Thank Them
A genuine token of appreciation from time to time can move mountains for your relationship. Whenever you can, take a moment to thank your clients for doing business with you. Though, make sure that your action of thanking your clients does not come across as flattery.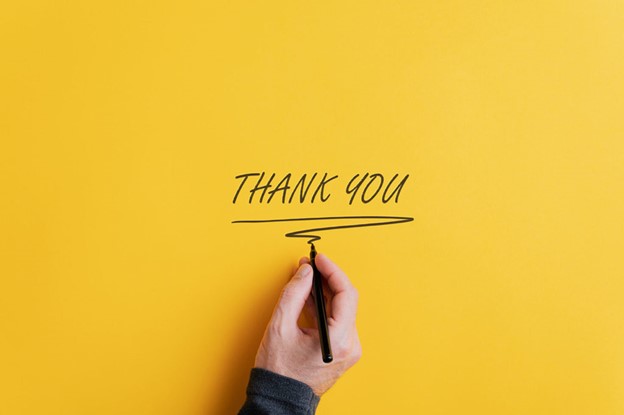 Create A VIP List
If you have clients who have been with you through thick and thin then it is your responsibility to show them how valuable they are to you. Create a special list for those clients and pamper them through special sales for just them, or open your business during off hours for a special VIP event. No doubt, you want to treat your every client with utmost respect but having a VIP list simply acknowledges the volume of business.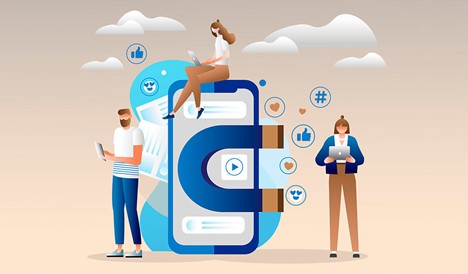 Listen To Feedback
Try to discover what your clients like and dislike by paying attention to their requests and criticism. If you can update your services as per your clients' requirements, then, at that point, you can be a more profitable business. Additionally, let them know that you are delivering another item or administration that will take care of their requirements to make them know that their opinions are being considered.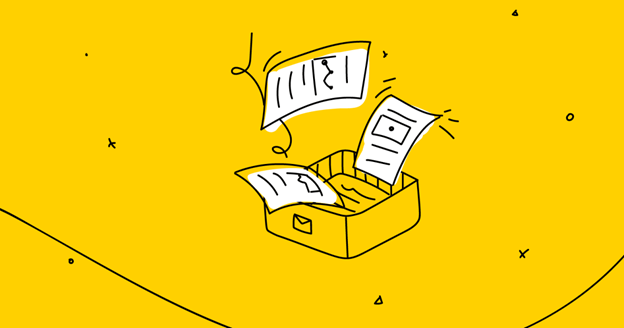 Stay Presentable
To cause your clients to feel like they are unique, you need to become something special. If you have a retail facade it needs to constantly be picked up, spotless, and well displayed. You really want the right lighting, music, and even temperature to tempt your clients and customers to remain hooked to your store. Utilize extraordinary wrapping paper and wrap presents for them during occasions or for birthday events. Do everything without exception to make your store or business first class and additional extraordinary on the grounds that your clients deserve it.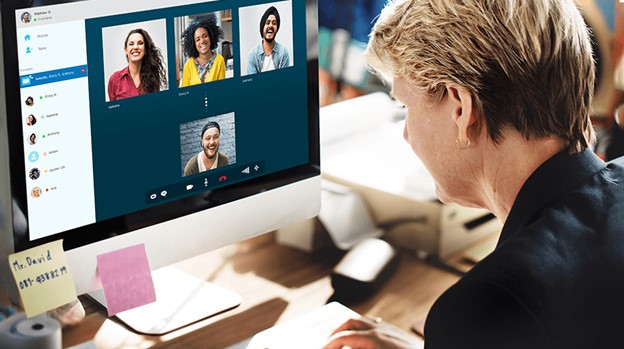 Assuming you lead your business on-line rather than in a physical area, keep your website and mobile sites updated. Make it as simple as conceivable to direct business with you by making changes and updates when vital.
Communicate With Your Clients
Keep your clients informed regarding what's going on with your business. Inform them as to whether you are offering new service and when they are coming. Could it be said that you are planning on a special sale or promotion? Convey a greeting or newsletter to let your clients know. Incorporate a special deal with limited availability and dates to tell them the items you are offering are exceptional.

Share Your Learning
Coaching is a two-way road. We gain from our clients consistently. Tell them experiences and the development you've had as a mentor and as a person because of your work together. Being genuine models' vulnerability, constructs trust and shows that the mentor and client are equal. Each individual needs to contribute here and there, so let your client know how they've added to your self-improvement.
It is important to make your clients feel truly valued. Now and again, you need to treat individuals better than they might even deserve. However, investing genuine energy into causing your clients and clients to feel extraordinary can have astounding compensations for your business. It won't just cause your clients to feel extraordinary, however it will make your business exceptional as a result.
Tags: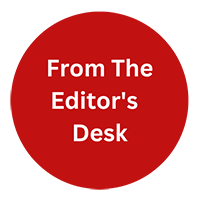 "From the Editor's Desk" is not just about the content. Our content writers will be sharing their thoughts on industry trends, new technologies, and emerging topics that are relevant to our readers. We believe that it's important to stay up-to-date with the latest news and trends, and We excited to share my thoughts and insights with you.