SynapseIndia top quality IT services ensure fast business growth
18 May 2020
"This blog is about reliable IT services of SynapseIndia that brings growth to businesses of all kinds."
Are you thinking hard, as to how to grow your online business?
You are not the only one, looking for substantial business growth. There are plenty of entrepreneurs out there, finding ideal solutions to increase product sales.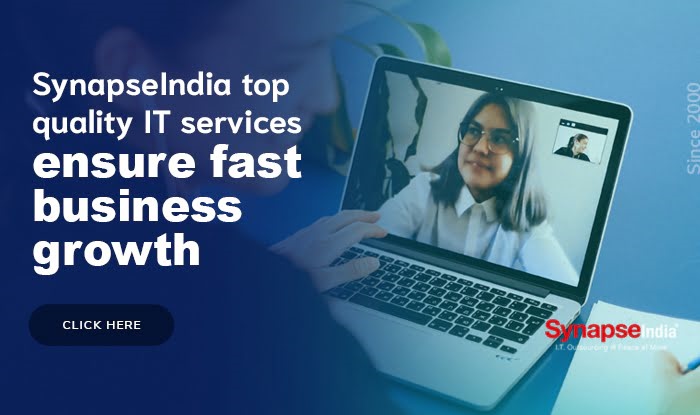 One of the ways to expand your existing online business is by availing the top IT services of SynapseIndia. The brand offers best IT solutions to industries of all types including retail, travel, real estate, healthcare, banking, education. Since 2000, this company has acquired the right expertise to meet end-to-end technology solutions of your business.
SynapseIndia, ensures success to small, medium, and large enterprises with the support of the latest technologies and certified developers. Leverage the technical experience of this exceptional IT Outsourcing partner to meet business objectives.
Reach at the top ladder of success by availing different types of IT services including mobile app development, website development, Cloud solutions, and more.
Certified developers of SynapseIndia fulfill IT development requirements
Ensure development perfection from the hands of technically skilled and certified range of developers at SynapseIndia. A large pool of qualified professionals will help businesses of different types to attain a strong online presence.
Having exclusive access to the latest technological tools and software, certified developers help to expand your online platform. The experts are highly trained to meet the technical requirements of clients at all levels. Thus, helping you to update the way to offer products and services to customers online.
Major reasons for relying on developers of SynapseIndia for reliable IT services:
Experienced approach: There is no doubt in the fact that IT services offered by certified development workforce have years of experience. Successfully helping industries of all types and letting clients create a performance milestone. Hire such professionals to instantly grow the business to a higher extent.
Broad technical expertise: The team of technical professionals has real expertise in utilizing current tech-trends. This helps you to develop a website or mobile app in the best manner to acquire great results.
Innovative thinking: Every single development professional is a creative thinker on its own. They have already assisted many clients to attain global success. In this manner, fully rely on the same to bring rapid expansion in the business functioning.
Experience the tremendous growth of business with the best IT services of SynapseIndia. Focus on building a powerful online medium of your company and develop the same with a professional approach.
So, what are you thinking about now? Start your business development from SynapseIndia with no hassle at all.
Contact us for any query at info@synapseindia.com
Visit Website: https://www.synapseindia.com/services/offshore-software-development.html
Tags: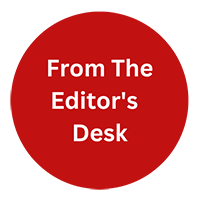 "From the Editor's Desk" is not just about the content. Our content writers will be sharing their thoughts on industry trends, new technologies, and emerging topics that are relevant to our readers. We believe that it's important to stay up-to-date with the latest news and trends, and We excited to share my thoughts and insights with you.