Technology is expanding online clothing & accessories stores business
08 Jun 2020
"This blog is about the growing enhancement of online clothing & accessories with the help of technology."
Traditional fashion & apparel stores have to work hard to compete in the marketplace. While online clothing & accessories stores are making huge profit, serving diverse range of customers everywhere.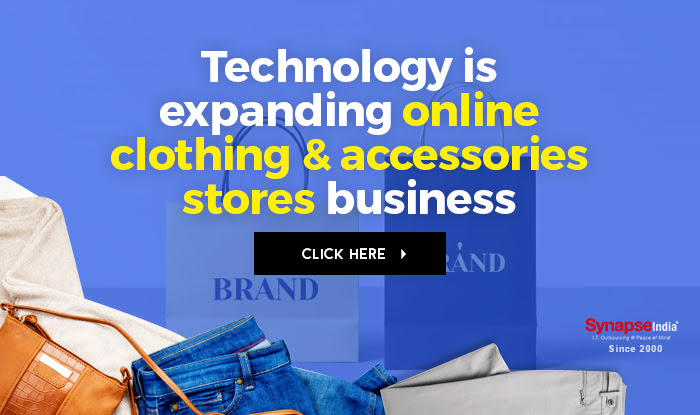 Technology is the main factor behind online clothing business on high-rise these days. A fashion retailer has an opportunity to expand the existing business into an eCommerce website.
Completely rely on the changing and result-oriented technology to find major developments in clothing & accessories stores
There is rising phenomenon of growth in fashion retail sector that started with eCommerce portal, mobile app, CMS, to CRM.

Even the leading IT company like SynapseIndia has contributed much to overall development of fashion retail business. The organization has transformed traditional clothing & accessories stores online profitable eCommerce website. The success rate of online fashion retailers accounts to around 78.8% and rising.
Expand your fashion retail business into ever-growing online store
The future of online retail industry is on a bright side. It has been estimated that around 230.5 million online shoppers will rise in 2021.
Technology assists you in expanding clothing & accessories stores into online to increase sales and reach more customers.
The following few technical services will prove the fact about growing trend of online fashion & accessories business.
Website Development: The rise and expansion of clothing & accessories stores start with an eCommerce website. A single best platform to showcase all your products online with add to cart and different payment gateway features. Transform your traditional way of selling clothing range by building everything digitally to serve customers far and wide. Note the fact that online shopping site has approximate profit margin of 4% to 13% as compared to traditional store.
eCommerce mobile app: Selling clothes online via mobile app has of much necessity these days. Looking at the growing number of smartphone users and around 62% of mobile app shoppers. You have a smooth road towards retail business success. Just have your application ready with help of certified developers at SynapseIndia and ensure success in short time.
CRM solutions: Traditional clothing & accessories stores might not give you a proper chance to understand buyer's persona. But CRM solutions technology does have the feature to meet customer's demands easily. This software application allows fashion retailers to analyze customers buying data and product preferences. It allows to create a strategic marketing move to offer related products to target customers and increase sales.
There is more to expect from the latest technologies that keep on growing clothing & accessories stores business. Only thing you need to do is implement required changes in retail business with help of technology partner like SynapseIndia.
Expand your retail company in online mode and enhance the sphere of customers widely to improve business revenue.
Contact us for any query at info@synapseindia.com
Visit at: https://www.synapseindia.com/retail-website-software.html
Tags: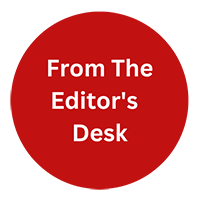 "From the Editor's Desk" is not just about the content. Our content writers will be sharing their thoughts on industry trends, new technologies, and emerging topics that are relevant to our readers. We believe that it's important to stay up-to-date with the latest news and trends, and We excited to share my thoughts and insights with you.