The Ultimate Benefits of Creating a Mobile App for Your Business
02 Jun 2017
"To increase the engagement at your site and boost your business sales, you must need to create powerful business apps. It will provide you new opportunities to flourish your business globally."
A large number of businesses across industry domains have understood the reality and thus, their next business move is to have a mobile application solution for the business to business (B2B) or business to customer (B2C) products and solutions they are promoting across the sphere. No business industry, be it healthcare, education, food and restaurant, hospitality, media & entertainment, or banking & finance is excluded from this changing panorama.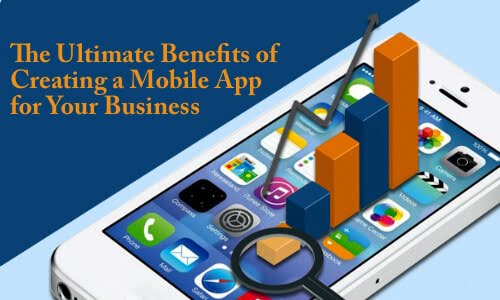 Every one of these businesses got changed when the digitization brought them on the web, and that change has now come to mobile applications. So as to contact the worldwide audience, businesses have great choices to create their mobile apps and promote their services without geographical boundaries.
Here, we have covered various industries and sharing some logical and pivotal reasons to count on the benefits of mobile application development.
Healthcare & Fitness
Presently we are at the crossroads in healthcare services history that has brought nearly as much change over the last decade. Mobile-based technology has conveyed exemplary features to patients. For years, patients have been waiting in long hours to get a physical checkup, regardless of the possibility that they are running a high temperature or for their normal pulse, sugar level checkups. A well-developed health app can now work like your personal dietician and counsel you the best sustenance for the day, to stay in shape and healthy.
Travel & Hospitality
Hiring a cab online has become the lifeline of a Metro City. Every traveller appreciates and feels amped up for while scrolling their smart devices to book the right seat, book hotels online and get a cash back benefit on first booking using the mobile apps. These sorts of apps are not only helpful for the travellers but also supports tours and travel industry to enhance their business revenues effectively.
Education and eLearning
After the digitization, there is a revolutionary change in the education industry. Mobile devices have reached learning beyond classrooms and textbooks and made it energizing to comprehend the ideas through group learning, having solid discussions on different topics from the comfort sitting at their home. Education apps are offering interactive tools and engaging education videos to make learning environment interesting. Lecturers and instruction specialists have understood that youthful era can learn better when it is presented education materials on appealing screens.
Social Networking
A new generation can never disregard the achievement of Facebook, Snapchat, Instagram, Twitter, LinkedIn and how they have turned themselves from a little setup to million dollars brands in the growing social networking industry. The ideas of video conferencing, group chat, voice messages are to a great degree captivating, and it's astounding that we are living it in real.
It is not surprising, mobile app development has got its significant share from this industry. Web-based social networking applications are an entire transformation in the digital era. Other than brands, people frequently come across several companies and ventures that need a social sharing platform for their target group and employees within the organization. At SynapseIndia, we are highly dedicated to providing the most exclusive solution in the mobile app development world. Being a reputable Mobile Application Development Company in India, we have delivered countless projects globally and achieved various awards and recognition.
Tags: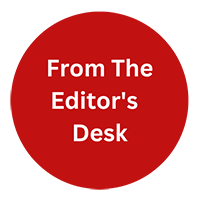 "From the Editor's Desk" is not just about the content. Our content writers will be sharing their thoughts on industry trends, new technologies, and emerging topics that are relevant to our readers. We believe that it's important to stay up-to-date with the latest news and trends, and We excited to share my thoughts and insights with you.