Top 4 Crucial Tips to Awesome UX Design Aspect for Enhanced Conversion Rate
26 Aug 2016
"Offering great user-experience is the ideal approach to driving more visitors to your site. To make the look of your website incredible and showcase your products professionally, you must hire a professional website development company in India."
Every business owner wants to drive more and more organic traffic and visitors to stay for long on their website. So, it is very much crucial to make your website user-friendly as well as business-centric. If your business website delivers a remarkable user-experience design and approach, then it will also have an exceptional conversion rate. It depends on the core concept of offering value to the existing customers as well as visitors when they reach to you in search of a solution as per their needs.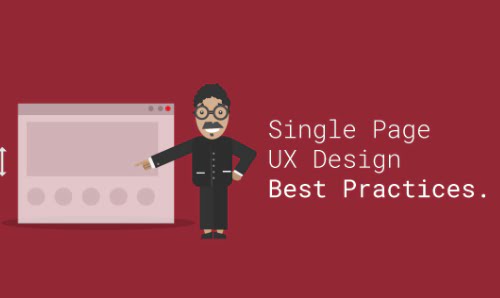 Exceptional web development related to the product demonstration, incredible image designing, interactive contents, as well as the spaces, you can get it done by the help of SynapseIndia, a professional website development India. Designing of a website is associated with "how you take these all elements and blend them together and offer it to your users". Let's go through some simple tips that will helpful for you to multiply the customer conversion through your business website:
1. Remove all broken links: If your web visitor encounters 404 error, then it is the result of broken link. Visitors are on your website to get the extensive information and reliable solution for their needs and requirement, but if they found such errors, they are unable to complete his/her action and leave your site permanently. In order to resolve such issues of broken links at your site, you can be used a number of plug-ins like All 404 Redirect.
2. Humanizing: Humanizing is a core concept of creating an emotional attachment with the users. Undoubtedly, content has an incredible role in developing humanization. It is good to utilize storytelling to develop this bond. Justify it to your esteemed customers how people is emotionally attached to your product and services and enjoying the same. You should introduce some eye-catching images that include enjoying and smiling faces of people, or add some videos creating an emotional touch with people.
3. Make the process simpler and faster: Make your website light weight so that it loads faster and improve the user experience by the sleek designing and easily navigable options.
4. How easy it is for users to find what they are searching for?
One of the most considerable things that you should remember when improvising the user experience on your business website is 'how easy is it for visitors to search out whatever they are looking for'. It is good to consider in advance, what are the things that your prospective customers will search when they explore your site.
Tags: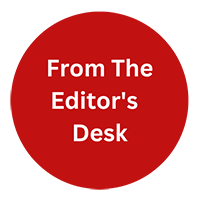 "From the Editor's Desk" is not just about the content. Our content writers will be sharing their thoughts on industry trends, new technologies, and emerging topics that are relevant to our readers. We believe that it's important to stay up-to-date with the latest news and trends, and We excited to share my thoughts and insights with you.