Unveiling the Shopify Development Strategies for Your E-Commerce Store Success
16 Nov 2023
"Maximize the potential of your online store with Shopify development strategies. From user-centric design to multi-channel selling and secure payment processing, unlock e-commerce success."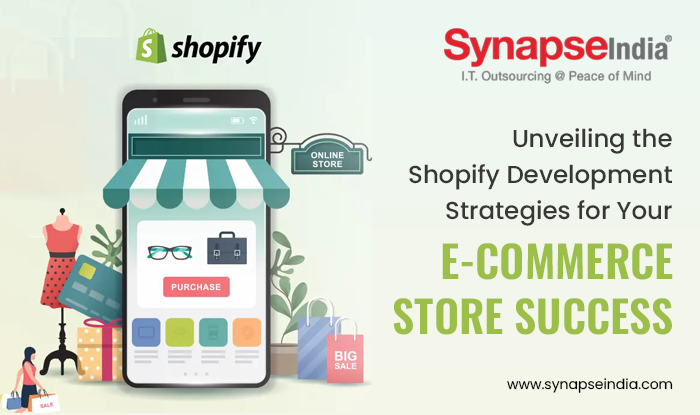 In the present world of e-commerce, online store demands user-friendly and efficient platform. Developing a successful online store is crucial for every online store business. Shopify emerged as one of the leading e-commerce solutions that offer comprehensive and customizable solutions for businesses of all sizes. However, setting up only a Shopify store is not enough to guarantee success. Online stores who wish to thrive in this competitive e-commerce landscape, need to work on a well-versed Shopify development strategy. In this blog, we unveil some Shopify Development Strategies that help you to maximize the potential of any Shopify store.
What is Shopify as an E-commerce platform?
Shopify platform helps you create a successful e-commerce store. Before setting up, it's essential to implement a comprehensive development strategy. From user-centric design and mobile optimization to SEO, secure payment processing, and multi-channel selling. There are a few strategies that are useful to get the advantage of Shopify's Development Strategies and thrive in competitive e-commerce.
Unlock the full potential of your Shopify store and help your business to thrive in the competitive world of e-commerce. Remember, success in e-commerce is an ongoing journey, and continuous effort is key to staying ahead.
Potential Strategies for Your E-Commerce Store Success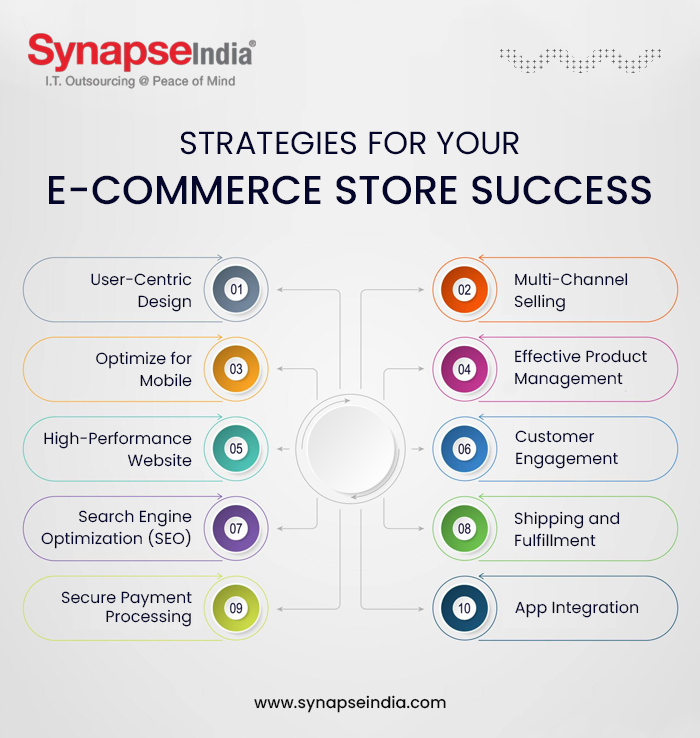 1. User-Centric Design
The first impression of your e-commerce store is crucial. Your e-commerce store works like the digital storefront of your business. On the top, it should have a well-maintained user-centric design that is not just about aesthetics. You need to ensure that your site is easy to navigate, visually appealing, and mobile-responsive. Here, Shopify offers widely available designed themes. Using these themes you can easily customize them to align with your brand's identity, which can make a significant difference.
2. Optimize for Mobile
We have witnessed several users shopping using their mobile devices. For this reason, having a mobile-friendly e-commerce store is the best option. Shopify store development services provide responsive themes that are adaptive to various screen sizes. However, you should thoroughly test your site on different devices to ensure a seamless user experience.
3. High-Performance Website
Slow-loading websites can turn away potential customers. Optimizing your Shopify store for speed is crucial. To ensure faster loading times compress images, minimize HTTP requests, and use content delivery networks (CDNs) should be included. Shopify's hosting infrastructure offers reliable and high-speed performance.
4. Search Engine Optimization (SEO)
A beautiful and functional website is only useful if customers can find it. Implement solid SEO Shopify website development services. Use relevant keywords, create quality content, and optimize your product descriptions, titles, and meta tags. Shopify offers SEO tools and plugins that can simplify this process.
5. Secure Payment Processing
The trust of customers is paramount in e-commerce. Having secure payment processing is not just about protecting your customers' sensitive information; it's also about working on their confidence. Shopify provides a secure payment gateway. This further enhances security by using SSL certificates. Make sure your customers know their transactions are safe.
6. Multi-Channel Selling
Expand your reach by integrating various sales channels into your Shopify store. Shopify platform allows users to sell their brand on social media, including marketplaces like Amazon and eBay, and even in physical stores. Its multi-channel approach helps owners to access a broader customer base and increase sales opportunities.
7. Effective Product Management
A well-organized product catalog is essential for e-commerce success. Use Shopify development strategies and intuitive product management features to categorize your products, offer product variations, and ensure accurate inventory management. Product images and descriptions should be high-quality and compelling.
8. Customer Engagement
A successful business builds a loyal customer base. Building a loyal customer base is crucial for long-term success. Using Shopify store development services tools to engage with your customers and work on collecting and analyzing customer data to send personalized emails, offer discounts, and encourage reviews. The more you connect with your customers, the more likely they are to return.
9. Shipping and Fulfillment
Streamline your shipping and fulfillment processes to save time and money. Shopify provides integrations with major shipping carriers and fulfillment services. Offer various shipping options, provide real-time shipping cost estimates, and keep customers informed about the status of their orders.
10. App Integration
Shopify's App Store includes a wide array of third-party apps and plugins. This helps in extending the functionality of your store. Marketing tools, analytics, and inventory management apps can help tailor your Shopify store to your specific needs.
Key Takeaways
Shopify is a powerful platform that can help you create a successful e-commerce store. It requires a comprehensive development strategy that encompasses user-centric design, mobile optimization, SEO, secure payment processing, multi-channel selling, and more. By following Shopify store development services strategies and continuously evaluating and adapting your approach, you can unlock the full potential of your Shopify store and thrive in the competitive world of e-commerce.
Tags: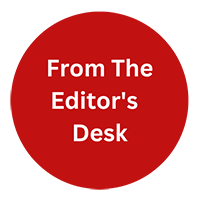 "From the Editor's Desk" is not just about the content. Our content writers will be sharing their thoughts on industry trends, new technologies, and emerging topics that are relevant to our readers. We believe that it's important to stay up-to-date with the latest news and trends, and We excited to share my thoughts and insights with you.