UX Designing company that unfolds unimagined designs
14 Sep 2018
"UX Designing company, SynapseIndia is known to deliver futuristic UX designs to their clients in the USA."
UX Designing company, SynapseIndia is known to deliver futuristic UX designs to their clients in the USA. The designers who work with the core development team of SynapseIndia has unfolded some of the amazing designs of the era. Having worked on countless projects from various domains of the industry, our designers have now become the true angels of creativity.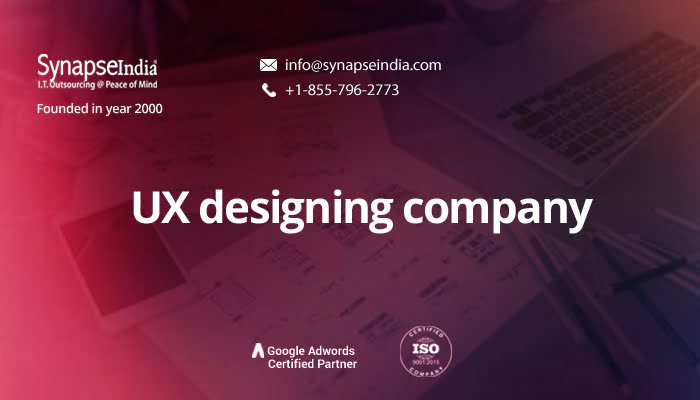 Nobody matches our offerings. Here's what we offer -
User Experience Design: By mapping the journey of consumers and digital products, we revolutionize our clients business with the help of premium UX designing services.
Read more: Designing services for becoming visible on the web
User Research & Evaluation: Our analysts have the ability to derive rich data insights, thus, helping the designers to capture the micro-moments of the users so that they can be translated into value-added usability solutions.
Conversion Rate Optimization: Better conversion rates can only be achieved if the website has high efficiency. This is achieved easily by our designers as the design of the website is made as appealing as possible, allowing users to have a good experience.

Usability Workshops: We understand the importance of changing technology and therefore, we conduct in-house training and workshops for our professionals regarding any updates in HTML, JS etc.
Contact Us to get the best UX designing services.
Tags:
Author

: Manish

Manish, a blog expert by profession, knows how to deliver perfect blogs for various services such as cloud computing, game development etc. From the blogs written by him, it is evident that they are the epitome of knowledge sharing. His expertise and brilliance to deliver unique blogs is what that makes him stand out of the box.