20+ years in the IT industry bring repeated business to SynapseIndia
30 Apr 2020
"SynapseIndia is a reliable IT company which is more than 20+ years old. The clients give repeated business to the company because of diverse experience."
Experience says it all when it comes to hire a service from a reputed company for the benefit of your organization.
SynapseIndia is an eminent IT Outsourcing service company. Started way back in 2000, the organization is on the epitome of success, helping businesses to acquire latest IT solutions.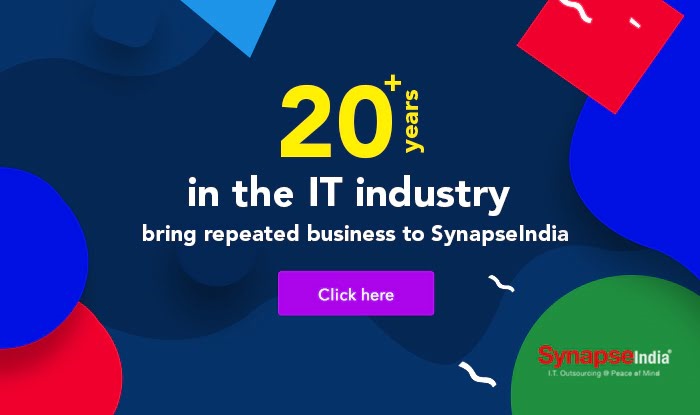 For more than 20 years, the company has fulfilled technical requirements of different clients all across the globe. Sheer expertise in offering technology solutions certainly helped companies to meet their objectives and generated higher revenue.
Whether you are planning to start an online business or bring major updates to the already existing ones. IT solutions of SynapseIndia and vast experience can help your brand stand out in the digital space.
Most importantly, getting repeated business from global clientele is one of the forte of the company. Industries belong to travel, medical, banking, retail, real-estate and many others have completely relied on end-to-end technical solutions of SynapseIndia.
Access to Industry experts and IT solutions
Core expertise: The collective knowledge in the field of different services and technologies help to support your business. The team of SynapseIndia has already worked with industries of different types and have proven method for the success. The kind of solutions, implementation approach, and years of expertise help your business to flourishes ahead.
Specialist approach: Every single technical expert of the company is pioneer in different fields. This is one of the reasons, clients keeping coming back to us, as they will get a dedicated resource to complete the work. Formal training sessions and technology briefs are conducted within the organization. This allows the skilled employees to grab optimum amount of technical knowledge and help clients to fulfill business objectives.
Detailed outcome: Here you will find importance being given to everything. Every single minute-detail is considered while developing a website, mobile app and software of clients. The work is done accordingly taking every single client's requirement into consideration. This is being followed for more than 20 years. All this would clear the picture, as how the company receives 60% repeated business from clients. Its all because of showing perfection, dedication, and eye for detail.
Cost-effective techniques: For years, dedicated experts of SynapseIndia has offered solutions that are cost-effective in nature. Taking into consideration the requirement and budget of client in consideration, effective solutions are recommended. This is being done to provide complete value to clients and make sure their purpose is fulfilled.
You might be getting an idea as how experience matters a lot to receive repeated business from clients and provide satisfactory results.
Do adopt the features of IT support to meet the business demands today and stay ahead of the competition. Rely on SynapseIndia to give a profitable turn to your business and generate higher returns in a matter of short time.
Tags: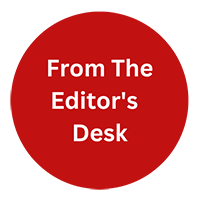 "From the Editor's Desk" is not just about the content. Our content writers will be sharing their thoughts on industry trends, new technologies, and emerging topics that are relevant to our readers. We believe that it's important to stay up-to-date with the latest news and trends, and We excited to share my thoughts and insights with you.