How is a B2B E-commerce Website helpful for your online business?
15 Nov 2023
"Unlock the benefits of B2B e-commerce websites for your online business. From cost savings to global reach and personalized customer experiences, explore how this technology revolutionizes modern businesses."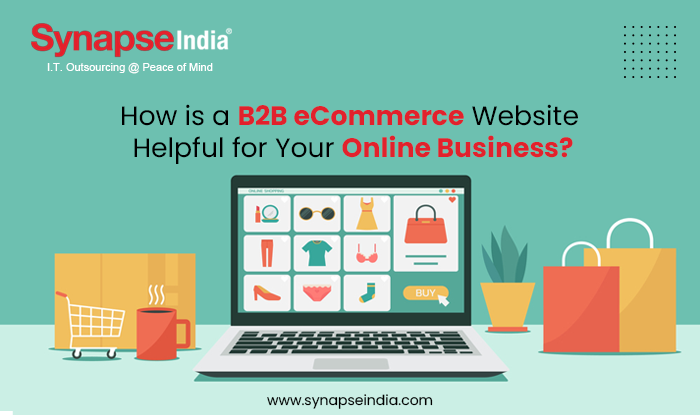 In the present world, the landscape of e-commerce business has been undergoing a profound transformation. We have seen a tremendous rise in e-commerce and B2B websites. These platforms are not merely an extension of traditional business practices. They are the game-changers that bring remarkable advantages to online businesses. In this blog, we'll explore what a B2B e-commerce website is and how it can revolutionize your online business.
What is a B2B E-commerce Website?
To start the journey of a B2B E-commerce website let's start with understanding what does B2B e-commerce website is. B2B e-commerce is known as business-to-business electronic commerce. It is a digital platform that facilitates transactions between businesses. A B2B e-commerce website acts as a bridge between two businesses and is different from any other e-commerce website. In a nutshell, it's a sophisticated online marketplace designed to meet the unique needs of B2B transactions.
An Overview Analysis of B2B E-commerce Website
Before going towards the benefits of B2B E-commerce websites and business let's delve into the fundamental components of e-commerce website development. These components enable you to streamline B2B transactions and enhance your online business:
User-Friendly Product Catalogues
An e-commerce website development boasts comprehensive product catalogs, allowing businesses to display their offerings in an organized and user-friendly manner.
Efficient Ordering Systems
An efficient ordering system is the standout feature of B2B e-commerce websites. It simplifies the purchasing process and reduces the common errors.
Personalized Customer Portals
To cater to the unique needs of e-commerce and B2B clients, these platforms offer personalized customer portals. These portals grant businesses access to specific products, pricing, and account information, ensuring a tailored experience for each client.
Robust Inventory Management
Having effective inventory management is crucial for B2B businesses. This minimizes the risk of overstocking or running out of essential products.
Diverse Payment Options
B2B e-commerce websites support various payment options, including credit cards, ACH transfers, and purchase orders.
Benefits of B2B E-Commerce Website for Your Business
Now that we have discovered a few fundamental components of B2B e-commerce-website, let's explore some of its major benefits.
1. Cost Savings
Operating a traditional B2B business involves various costs, including physical storefronts, sales staff, and paperwork. An e-commerce website development significantly reduces these expenses. With fewer overhead costs, you can offer competitive pricing, invest in marketing, or enjoy higher profit margins. This cost-saving aspect makes e-commerce a financially appealing choice for B2B businesses.
2. Streamlined Ordering Process
A B2B e-commerce website works on automation to streamline the ordering process. Those traditional B2B transactions often involved time-consuming phone calls, emails, and paperwork. Having an e-commerce platform helps businesses to take place orders at any time, from anywhere, and receive instant order confirmation. E-commerce website development streamlined process not only saves time but also reduces the margin for error. Having a streamlined website helps businesses to improve customer satisfaction and increase sales.
3. 24/7 Accessibility
B2B e-commerce websites are open for business 24/7. It allows customers to place orders or make inquiries at their convenience. The constant accessibility caters to businesses operating in different time zones. It also eliminates the restrictions imposed by regular business hours.
4. Expanded Customer Reach
Those traditional B2B sales relied on regional or local connections. At present e-commerce and B2B transcend geographical limitations. Having a B2B website helps your business to reach a global audience. If you use the right marketing strategies and SEO tactics, you can easily attract and engage customers from around the globe. It helps every business to surge its revenue and reduce the dependency on a single market.
5. Personalized Customer Experiences
B2B e-commerce platforms help to collect and analyze data as per customer preferences, purchase history, and behavior. This data is leveraged to provide personalized product recommendations, targeted promotions, and tailored content. Using personalized behavior enhances the customer experience, fosters brand loyalty, and ultimately drives higher sales and customer retention rates.
Key Takeaways
We have explored the benefits and fundamental components of B2B e-commerce websites. These are vast and transformative and provide enhanced customer experiences to reduce costs, expand your reach, and streamline operations. In the landscape of e-commerce and B2B business, these technologies are embraced and positioned for success. While looking to enhance your online business and thrive in this competitive environment, consider the implementation of a B2B e-commerce website. Till now we can easily understand this as a strategic move that can revolutionize your operations and fuel growth.
Tags: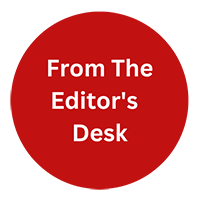 "From the Editor's Desk" is not just about the content. Our content writers will be sharing their thoughts on industry trends, new technologies, and emerging topics that are relevant to our readers. We believe that it's important to stay up-to-date with the latest news and trends, and We excited to share my thoughts and insights with you.