Benefits to convert offline automotive business into online business
21 May 2020
"This blog is about numerous benefits of transforming offline automotive business into an online store for better sales."
Do you run a traditional automotive business, selling auto spare parts of different vehicles?
Running an offline business as your own store has its perks. It helps to recognize your brand among local set of customers. Deal with regular clients face to face and sell products.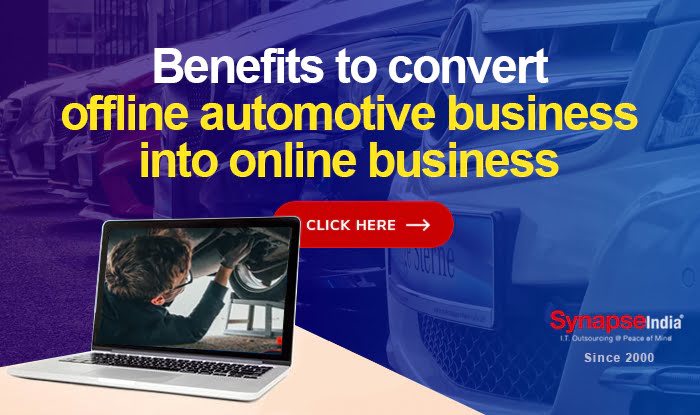 But how to do you think to run your business in an offline during the current stage of unexpected circumstances.
It is a matter of difficult concern for auto spare parts business owners to generate desired revenue during the current stage.
The best idea to increase sales of products and keep your business in running mode is by transforming it online.
Transforming automotive business into an online venture
The demand for online availability of products & services is one its peak. A majority of people prefer digital shopping to explore a wide range of products ranges from convenient locations.
Running an automotive store might not provide you the fruitful results in the long run. This is because, more and more offline businesses are converting online in order to beat the rising competition.
Take your existing business into online to see endless profit earning opportunities ahead. Sell countless products via user-friendly website, mobile application, or both by hiring IT services of a reliable company.
Solve common dilemmas while transforming offline automotive business into online
There might be some confusion and queries regarding conversion of auto spare parts business into digital mode.
It could be budget issue, transformation process, and benefits of going online, how much you can earn, and something like that.
In order to resolve all the dilemmas, check out the following few points:
A. How to start online business?
The most common query is how to exactly start an online business. What is the actual process to start it?
Asking this question is important to let you know the whole procedure of transforming offline business into profit driven venture.
In order to start, you need to decide how to sell your auto spare parts products digitally. Is it like a website you want or planning to create a mobile app? The ideal way is to have both to reach multitude of customers in every possible way to double your profit margin.
Get reliable assistance from IT Company to design & develop your automotive website or app with required number of features.
B. What is the cost of automotive website or mobile app?
Budget is one of the constraints that stop most of the automotive business owners like to experience the much-needed change.
There are many people having in mind as website or mobile creation is a costly affair. But it's not. Cost of creation and development of an auto spare parts website or app is lower as compared to physical store.
You might have regular maintenance in your physical store, but there is no such extra spending required for online venture.
Just make a small one time investment in transforming traditional business to online business and start earning more money.
Benefits of online automotive business
Expand your business: An online venture for an auto spare parts store certainly expands your business to great extent. You have the liberty to serve customers outside the local region and market your products in a wide direction.
Save cost: Undoubtedly, cost-saving is one of the main advantages of an online automotive business. You will get higher returns from the digital selling of spare parts of vehicles with no such extra cost of maintaining the workplace.
Sell products 24x7: Just like other competitive online sites, you can also run your business round the clock. This is important because car owners and buyers search for their favored vehicle online and your spare parts website provides added advantage of buying products flexibly. With the help of internet connection only, manage the operations of your organization at any point of time.
Manage business from any place: Taking your business online gives you freedom of choice to run the operations from any place. Using strong internet connectivity helps you manage auto spare parts orders virtually from any location you like. Live on one city and fulfill product orders in other cities in a hassle-free manner.
With all the above reasons and different advantages, better to convert your offline automotive business online. Get reliable and cost-effective assistance from SynapseIndia to get a result-driven website or app.
Contact us for any query at info@synapseindia.com
Visit Website: https://www.synapseindia.com/industry/automotive-software-development.html
Tags: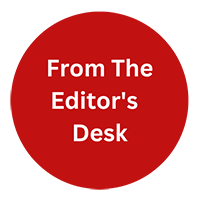 "From the Editor's Desk" is not just about the content. Our content writers will be sharing their thoughts on industry trends, new technologies, and emerging topics that are relevant to our readers. We believe that it's important to stay up-to-date with the latest news and trends, and We excited to share my thoughts and insights with you.