CMS Integration: How to Add a Blog To an Existing Site?
17 Nov 2023
"Discover the power of CMS integration for your existing website. Learn how to add a blog and streamline content management. Boost your online presence and engage your audience with blogging CMS."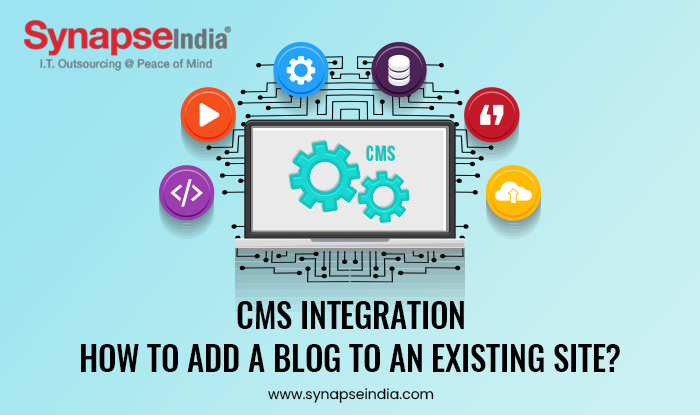 The content regime is the supreme power in this digital landscape. Having a dynamic presence in the market is important for everyone. For this well-established Content Management Systems (CMS) play a crucial role. For anyone's website, it helps in managing, creating, and updating content. This blog will cover some important aspects of CMS Integration into websites.
What is CMS (Content Management System)?
A Content Management System (CMS) helps to publish digital content. This software application is designed to create, edit, organize, and publish digital content. It acts as a user-friendly interface for individuals. People who are equipped with various technical abilities manage their websites without needing in-depth coding knowledge. Headless CMS have become indispensable tools for building and maintaining websites, thanks to their versatility and convenience.
Key Features of a CMS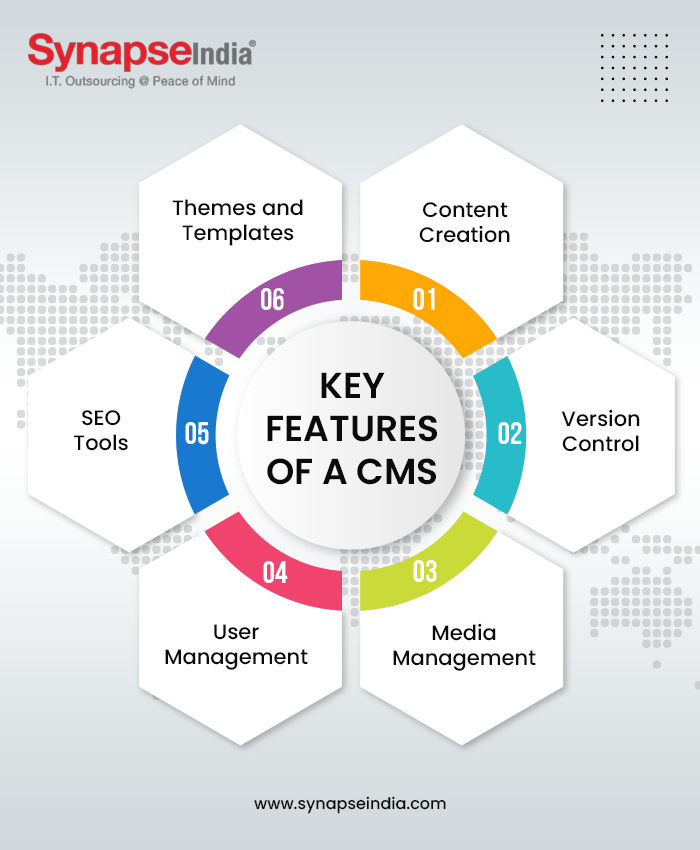 Content Creation
Easily create and edit content with a WYSIWYG (What You See Is What You Get) editor, which mimics the appearance of the content on the live site.
User Management
Assign roles and permissions to users, enabling collaborative content creation and management.
Version Control
Maintain a history of changes, allowing you to revert to previous versions if needed.
Media Management
Upload, organize, and manage images, videos, and other multimedia assets.
SEO Tools
Many CMS platforms offer SEO plugins or built-in features to optimize content for search engines.
Themes and Templates
Customize the appearance of your website with a wide range of themes and templates.
Now that we have a grasp of what a CMS is, let's explore how to integrate it into your existing website and add a blog section.
Integration of CMS into Your Existing Website
CMS integration for a blog into your website starts by selecting the right CMS platform. Furthermore, it involves setting up the software and configuring it to work seamlessly with your site. Here's a step-by-step guide:
Step 1: Choose the Right CMS
Choosing the right Headless CMS aligns with specific website needs and goals. There are diverse CMS options include WordPress, Joomla, Drupal, and many more. Before finalizing any consider a few factors like user-friendliness, scalability, and available plugins when making your choice.
Step 2: Install the CMS
After choosing the CMS, you need to install it on your server of web hosting. Few web hosting providers offer one-click installations for common CMS platforms and simplify the process.
Step 3: Configure the CMS
After installing the CMS start working on configuration blogging CMS to work with your existing website. This involves a few adjusting settings, connecting to your database, and customization of the appearance to suit your site's design.
Step 4: Migrate Existing Content
Adding CMS to your existing website CMS involves migration of your existing website content into the CMS. It may involve copying and pasting text, uploading images, and working on all the content correctly.
Step 5: Customize Your Theme
There are wide selections of themes and templates for most of the CMS Integration. Select any of them as per your website's needs and style. Also, you can customize it to match your existing design.
Step 6: Install Necessary Plugins
As per your website's requirements, install plugins to increase its functionality. For a blog, you'll need to install blogging plugins that provide features like commenting, social sharing, and categorization.
Step 7: Create and Organize Content
After all the steps now it's time to start creating and organizing content. Using a user-friendly interface allows you to add new blog posts, articles, or pages and manage them efficiently.
Key Takeaways
A content management system is a useful tool to simplify the management of digital content for websites. Integrating blogging CMS into your existing website and adding a blog help you to have an engaging audience, boost your online sales and presence, and help your business to get established in a particular niche. Choosing the right CMS platform lets you have the best content strategy and surge your website to the next level. The CMS integration helps your business to be top-notch and make it visible to your audience. It also adds value to your website and helps in achieving faster results in terms of enhancement of business goals.
Tags: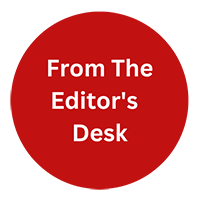 "From the Editor's Desk" is not just about the content. Our content writers will be sharing their thoughts on industry trends, new technologies, and emerging topics that are relevant to our readers. We believe that it's important to stay up-to-date with the latest news and trends, and We excited to share my thoughts and insights with you.