Comparison of ecommerce platforms prestashop vs magento vs opencart
08 Sep 2014
"While designing your online store, it is always an obligation to define the store based on your brand and which eCommerce platform suits your requirement, Is the big question of the hour? Find out which eCommerce platform should be best for your business."

As technology is taking leap jump progress in field of marketing and sales, the scope of online business stores has increased many folds. eCommerce is becoming a new giant in field of retail business. Every retailer wants to build their own e-store to cater most of the online audience and build a better brand visibility.

This infographics shows some of the mostly used eCommerce platforms in present days of e-retail.
Based on features and scope to compromise with the content on your website, Magento eCommerce platform do serve the results in most effective way.Still the importance of platforms like Prestashop or Opencart can't be denied.
We leave it to you to decide and give your comments on your favorite eCommerce platform.
FAQ
Q1. What are the other web development platforms?
It is very important to know which platform is the most suitable to meet the needs of your website. Let's take a look at some of web development platforms:
1. PHP
2. Magento
3. Joomla
4. Open Cart
5. WordPress
6. ASP.NET
7. JSP
Q2. Which platform is user friendly?
WordPress is the platform par excellence that can do everything well. The user interface is easy to use and there are a large number of plugins - over 55,000 from the WordPress plugin directory - to help you easily add functionality to your website.
Q3. What are the disadvantages of Magento?
Here is a list of the disadvantages of Magento:
Complexity: The Magento system has a very large and complex structure. Therefore, to create an online store, you will need really strong and professional teams of developers and testers.
Cost: Magento Community Edition is free.
Time: Customizing the Magento store takes longer than customizing other eCommerce platforms.
Development cost: In general, the development of a Magento site requires a large investment of time and knowledge, which justifies its high cost.
Related Blogs
Tags: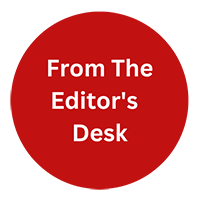 "From the Editor's Desk" is not just about the content. Our content writers will be sharing their thoughts on industry trends, new technologies, and emerging topics that are relevant to our readers. We believe that it's important to stay up-to-date with the latest news and trends, and We excited to share my thoughts and insights with you.